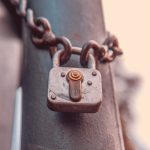 Your story premise needs to be compelling if you want to entice readers and keep them reading your book. Premise is more than a situation your character finds herself in. It's all about what she does in response.
Before you get too far in writing any story, it's important to take the time to craft a super premise, one that is unique and intriguing and has a great hook.
What's a hook? you may ask. Opening lines are hooks, but we're talking about your premise. The hook is that unique element that offers mystery and surprise. And that leads me to the topic of this post: surprise.
Mysteries, by definition, all have surprise in their story hook. The best mysteries confound readers and lead them to believe one character did the crime. But at the climax … surprise! It was someone you least expected. This genre centers on surprise to be successful. Continue Reading…