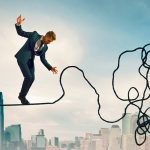 Way too often writers start their novels in the wrong place. With a scene that does the premise a disservice.
The setup is tricky but essential to nail. You have to be concise, succinct, and deliberate regarding what you show and tell about your character. Because . . . you don't want to take a whole lot of time (numerous chapters) to do this.
Little bits, small tells, that quickly get your reader on board with your protagonist. You need the following:
Descriptive details to indicate gender, age, possibly occupation, and pertinent aspects of appearance and demeanor and personality.
A sense of something missing or out of place in the character's life—either physically or spiritually—which I call the hint of the core need.
Indication of the motivation in the character—what's driving him at this point in his life and what factors are influencing him. The moment your character shows up on the scene, he should be in pursuit of something. He wants, but he's not just sitting around wanting it. He's already up in motion, pursuing it.
A situation that will help set up your premise. It not only helps the reader get to know who your protagonist is and what motivates him, it also sets up the world situation, possibly the conflict or threat that will play a big part in the opposition for your protagonist. The issues or themes that will come into play and drive home what your story is really about. It sets up your premise—the situation your hero must deal with.