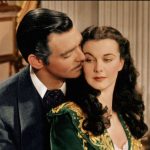 Today's post is by Stephanie O'Brien.
Whether it's the main element of the story, or a subplot that adds drama, depth, and higher stakes to your primary plot, romance is a wonderful aspect of a great tale . . . when it's done right.
But when it's done wrong, it can frustrate your audience and detract from the quality of the story as a whole.
Here are five mistakes writers often make when writing romance and how to avoid them:
Mistake #1: Dragging out the "will they or won't they?" phase too long
Some people love the chase. Continue Reading…