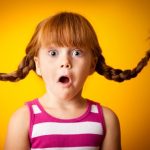 This post originally ran on Helping Writers to Become Authors in August, 2019.
Have you ever read a book for a second, third, even tenth time—all to experience the emotion the story evokes? Clearly the elements of the story aren't a surprise. You know exactly what to expect.
Literary agent Donald Maass says that emotions are most effectively evoked by trickery—when readers aren't noticing we are manipulating them. He says "Artful fiction surprises readers with their own feelings."
I can honestly say that, as a reader, the best novels do just that. They evoke such emotions from me—unexpected emotions—that I am stunned by my own reactions.
This doesn't mean a writer's key objective with any novel is to accomplish this at every turn. This is a masterful thing to do, but we writers want to evoke emotion throughout our novels—big, small, expected, and unexpected. Even when we know what emotion is being stirred in us, when we see what's coming, it doesn't reduce the impact. Continue Reading…