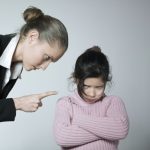 Today's guest post is by Sylvie Soul.
I received my first dose of cold water reality when I paid to have my manuscript critiqued.
I started submitting my manuscript to various different contests shortly after it was completed. While it was not my first draft, I admit that what I submitted needed extra polish. Regardless, I felt confident enough in what I'd written to submit to a few contests whose deadlines were in May.
In a previous article I had mentioned the financial cost of participating in these competitions; for many I was essentially throwing money into a void with no expectation that I would receive anything of value in return.
However, I made an impulsive decision to enter one particular contest because it was offering the guarantee of a professional critique (for a nominal fee on top of the entry cost, natch). This seemed like the first real investment toward my writing since purchasing Scrivener.
Well, my manuscript did not make it through to the final round (big surprise), but I did receive a critique. Here are a few things that stuck out to me: Continue Reading…