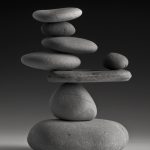 You've spent days, maybe weeks or months, brainstorming the terrific novel you're about to write. You're sure you have a killer concept that's original and compelling.
You've studied your genre and torn apart best sellers in order to ensure you know just how to write a novel that has the potential to sell big. Your folder is full of great scene ideas, and maybe you've put your scenes on index cards and you're ready to lay out your plot from start to finish.
BUT . . . now what do you do? How do you determine which scenes go where? And how do you know you even have the best scenes for your plot?
Do you have too many nothing or irrelevant scenes? Not enough important ones? You wonder: Is my story sketchy? Do I need a subplot? Will the action sag in the middle? Will readers get bored and throw my book across the room? Continue Reading…