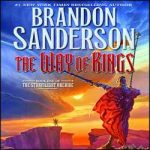 We've been examining the first pages of best sellers these past weeks and have looked at quite a variety so far—of writing styles and genre. We note with a lot of these successful novels that their first pages are often creatively done and "break the rules" regarding narrative, telling instead of showing, getting right into action, and having the main character quickly engage in dialogue or some other interaction with other characters.
While these rules are often repeated to writers, it's clear they can be broken. What's the point of "rules" then? Good question. Experienced novelists may open their story with enough essential ingredients that they still grab readers and arouse mystery and curiosity.
As you read these weekly posts and examine novels on your own, pay attention to the elements these proficient writers introduce right away that work. As you can see in these breakdowns using my first-page checklist, most of the important features of a successful first page are nailed by these authors. They may have mostly narrative and no dialogue. They may even open with the weather (heaven forbid!). They sometimes use a lot of passive sentence construction.
I think Robert Goolrick deliberately tried to break every rule in his best seller A Reliable Wife. His novel starts with twenty pages of nothing happening. A man stands on a railway platform waiting for a train. There is no action or dialogue. And yes, it starts with the weather and the first sentence begins with "It was . . ." While I didn't care for the novel myself, many rave about it. Just shows there is room for a lot of variety in styles and tastes. Continue Reading…