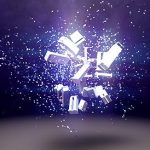 Last week we looked at some of the creative usages of nouns, verbs, and adjectives by my favorite author Patricia A. McKillip. Masterful writing isn't just about big-picture stuff, such as crafting strong scenes or riveting action. It drills down to the individual words, for these sole bits are the building blocks of our sentences, paragraphs, worlds.
As I mentioned, simple five-cent words can pack powerful punches and be much more effective than using a pouch full of five-dollar words, but there is something to be said for a common word used in a perhaps unusual way or context. That word snags us, adding dimension, color, and new perspective. It gives us pause, sparks our imagination, enriches the meaning of a sentence.
This week I'm going to share with you a few more passages from The Assassination of Jesse James by the Coward Robert Ford by Robert Hansen. This novel, which is written to feel like a biography (and is practically one, since it's a dramatization of the facts of James's life), reveals a masterful use of words and phrasing, particularly in the verbs Hansen chooses.
Take a look at these passages and note these nouns, adjectives, and verbs. Consider how many writers would have opted for the dull, obvious words. But Hansen took time to come up with other, potent choices, and this elevates the writing from common to stellar. Continue Reading…