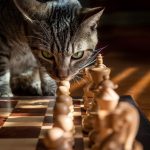 For this last week of 2022, I'm wrapping up the monthlong look at strategic planning for writers. I've been going over the four basic elements writers need to consider to put together a real plan that is practical, efficient, and useful. These four elements are vision, strategy, tactics, and action.
I've covered the first two a bit and discussed how to come up with milestones to place along your journey to reach your vision.
Now we're going to look at tactics and action.
My hope is that by going over these posts and writing out your strategy, you'll get a clear vision for what you'd like your writing career to look like by the end of next year, as well as what you'd like to accomplish.
By breaking down your dream into bite-sized pieces, you can really manage it! Continue Reading…