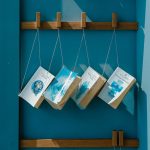 Today's guest post is by Vivek Hariharan.
Ever since the enormous success of the Harry Potter saga, there have been many writers who stopped writing single novels and focused on writing a series of novels. The successful ones that made waves in the world of fiction are Eragon with four books, The Hunger Games Trilogy, Divergent Trilogy, Percy Jackson and the Olympians, Twilight Saga, and the 50 Shades of Grey series.
Novels in a series are more likely to become blockbusters and chartbusters than individual books unless the author is already world renown.
Keeping this in mind, you might have the urge to expand the novel that you have written so carefully into a massive series. However, that is not an easy task. It would mean expanding the world, introducing new characters, building new timelines, creating back stories for the characters, and integrating all of this into each novel without losing the essence of the individual story by overcrowding.
So the most interesting question now is this: How do you create the series and at the same time integrate the individual stories and each character without losing the flavor of each individual novel itself? Here are four key aspects that you should keep in mind when you want to spit your story into a series. Continue Reading…