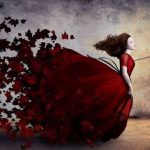 Last week I introduce the idea that writers need to know some important things about their protagonist before starting to write their scenes. Some writers hardly develop their characters at all, and it shows. Their scenes are populated with stereotypes that have no depth or uniqueness.
Conversely, spending hours or weeks penning long descriptions of characters' physical attributes, food preferences, or general likes and dislikes won't ensure memorable characters will result.
The first thing—which we looked at in last week's post—that's essential to consider about your protagonist is his motivation. And this attribute, like all the others we're going to look at in this series of posts, points to your premise. And that premise centers on the protagonist's goal.
So, if everything you consider about your characters orbits around the premise and the goal, you'll be on your way to crafting great characters. Continue Reading…