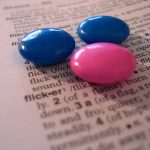 I gave you my spiel last time on plotting and planning your novel in advance. I promise not to smack you over the head too often with that. I realize we are all creative agents and need room to be ourselves and express ourselves in our own personal manner.
Enough said. But we're looking at elements needed in your first scene, and so I'm hoping you will try to do a little pre-work or rework as we delve more into these essential first scene elements.
The First Paragraph
That first paragraph is probably going to be the hardest one to write and polish since it carries the biggest burden in your novel (and the last paragraph in the book carries the second biggest burden). It's fine to just throw something out there to get started, knowing you'll come back and make it much better. But before you can write that first paragraph, you should know what your first scene is going to be about—and it has to be about some specific things:
 Your protagonist. Unless you are writing a prologue (if you really must) that involves some other characters, you want that first scene to showcase your protagonist. Why? Because you are clueing your reader and telling her to pay attention to this particular character right from the start. Your reader will assume the first character they are introduced to, with the scene being told in their POV (point of view), is your protagonist and the one they will want to root for. There are exceptions to this, of course, but as a general rule, this is the time-tested and best way to start.
A catalyst or incident. Your opening scene should start off with a bang, with your protagonist in the middle of something that we sense has been going on for a while. Insinuate a conflict, a problem, some tense situation that puts the protagonist right in the heart of a scene that will be the perfect milieu to showcase her humanity, needs, fears, dreams, or whatever it is you want to reveal about her to the reader at the start. This incident or situation should provide a great platform for your MDQ and plot goal (if you don't know what I'm talking about, go read the previous posts that go into detail on this). This is why you need to spend some serious time thinking about the setting, locale, and situation of your first scene.
A hint of the protagonist's core need. I'll talk about this more in future posts, but this is essential. Basically, you want to introduce a character who has a visible goal (as we've gone over)—but what does that translate to? That she has a need. Hence, the reason she has a goal. If Indiana Jones's goal is to get the Ark of the Covenant, it's because he has a need. Now, in a different story, his need may be to get enough money to pay the rent and what is motivating him is his desire not to be homeless, so he's driven by a need to survive by going after a reward. Or his need could be for fame, for humanitarian purposes, to impress a girl—the list is endless. It's your story, so you should know why your protagonist wants to reach that visible goal. So hint at what that is.
Now, I'm not suggesting you need to write a three-page first paragraph to get all this in there. In fact, that first paragraph may tell us very little and just give us a great hook and introduce your character in some compelling situation (at very least you need that). But you do need all this on your first page—at least a hint of this. It's doable—really! And essential to the heart of your story.
This week, look at your first paragraph and see if you have all three things listed above in there. Or at very least on your first page. However, the closer to the first paragraph you can get with these elements, the sooner you will grab your reader. Pull out a few of your favorite novels or thumb through some books at the bookstore and read just the first paragraph. See if some of those best sellers have these elements in the first paragraph and, if you're inclined, share them in the comments. I'm sure others would love to hear a great first paragraph!
BTW, I'm here adding a link to Alexandra Sokoloff's great article about this topic, and her thoughts on why she often can't read past the first few pages of a novel. If you want to subscribe to a great blog for writers, check out this blog!