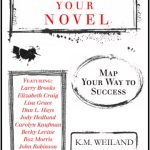 Today's guest post is by K. M. Weiland. Katie has a terrific blog called Helping Writers Become Authors, and provides mountains of great novel-writing instruction. I have been blessed to get to know Katie and highly recommend her as a writing teacher. Her new writing craft book, Structuring Your Novel, has just been released, and I encourage all serious novel writers to add this to their collection of great instructional books. And don't forget to also grab her book Outlining Your Novel.
Here's an interesting question for you: When was story structure invented?
I think many of us tend to believe structure is a recent development. After all, the likes Jane Austen and Charles Dickens could hardly hop by Amazon to buy the latest writing how-to book or zoom over to Writer's Digest Workshops for an online class. The whole notion of learning how to write fiction seems to be a relatively modern invention. And structure, more than almost any part of storytelling, would seem to be something that must be learned.
But here's the brain tickler. If writing how-to books and workshops weren't available in the olden days, then was story structure (and, indeed, all of story technique) something the classic authors had no notion of? And if that's true, how come they wrote books that are still selling the pants off some of us modern whippersnappers?
Is Story Structure a Modern Convention?
Few of us will argue that the art of the novel has undergone some rather dramatic changes since its invention in the 1600s and its early boom days in the late 1700s and early 1800s. The kind of stuff Jane and Charlie were writing back when probably wouldn't get past the weary intern at the agent's office these days. But perhaps you'll be surprised to learn that this is not because they had yet to discover such trendy new things as structure.
Take a look at popular early novels. You're going to see a very different approach to prose, narrative, and even dialogue. But you're also going to see the very same solid story structure we use today (and which I discuss in more depth in my book Structuring Your Novel: Essential Keys to Writing an Outstanding Story). Check it out:
Pride & Prejudice adheres perfectly to the three-act story structure.
 Jane Eyre? Spot-on structure.
Wuthering Heights? Guess yes for bonus points.
At a glance, this tells us several interesting things.
Story Structure Is Inherent to Good Literature
Whatever Austen, Dickens, the Brontë sisters, George Eliot, and Gustave Flaubert were doing, we'd be wise to follow their example. Any story that can last centuries beyond its author's lifetime is obviously built on a framework that resonates with a deep inner core in humanity. It's no coincidence that all the great classics adhere to proper story structure.
Pick up any good book—from this century or any past—and you'll find that it follows this same pattern. Does this make these fantastic books formulaic? Did it stunt the brilliance of their authors? Hardly. Rather, structure is what has allowed them to rise above the millions of forgotten books into the rarified air of successful and meaningful fiction.
Story Structure Is Important because It Is Instinctive
This is all fine and well, but it still leaves us with a question. Did the classic authors structure their stories on purpose? Perhaps some of them did. But most probably had little notion of the whole idea of structure, and almost certainly not in the terms we're familiar with today.
So how did they, one and all, write such perfectly formed stories? Was it an accident? Did they just do it on instinct?
The answer to that last question is yes. The reason story structure is so important is that it is instinctive to people—and not just writers, but all people. That means readers. Most readers have less knowledge of structure than do writers, but they still judge stories on how well they are structured. Why? Because structure is what ensures that a plot is both entertaining and emotionally resonant.
When I first learned about structure, I flipped back through my already published novels and was delighted (and a little astounded) to discover they all adhered to proper structure. I certainly didn't do this on purpose. But I, like most authors (and certainly all successful ones), possessed this innate human understanding of how the narrative arc of a story must be made to rise and fall.
If we want to write stories that might someday stand a chance of being shelved alongside the classics, we need to borrow a page from the literary greats and make certain that not only are our plots and characters scintillating—but that our stories are also structured for optimum power from beginning to end.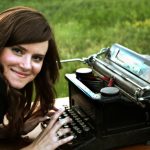 K.M. Weiland is the author of the epic fantasy Dreamlander, the historical western A Man Called Outlaw and the medieval epic Behold the Dawn. She enjoys mentoring other authors through her website Helping Writers Become Authors, her books Outlining Your Novel and Structuring Your Novel, and her instructional CD Conquering Writer's Block and Summoning Inspiration. She makes her home in western Nebraska.