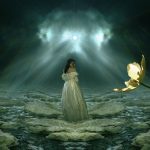 Today's guest post is by writer Lesley Vos, sharing some great ideas to help evoke inspiration to write.
If you are connected to the process of writing in some way, there is no need to explain to you how important it is to have inspiration. When you're inspired, you consider your project easy to write, and this process captures you so much that you often forget about food and sleep. But if inspiration seems elusive, you feel utterly discouraged, and you can't do your job at all.
If writing is just a hobby, you have time to wait for the inspiration needed to finish your post, article, or book chapter. But what can you do when your income is dependent upon your inspiration? The answer is obvious: you should find it!
Need some help? Here are 20 effective ways to bring your escaped inspiration back.
If you have ten minutes . . .
Listen to music. Music's positive influence has been proven: one song can help you concentrate and start working, whereas another one will let you relax and think of something pleasant. Just find the music that influences you, and turn it on when you need some inspiration for writing.
Write in longhand. Thanks to modern technology, we rarely ever use a pen and a sheet of paper when we write. Just close your Word doc, take a pen, and try to remember the way you wrote back in the day. Maybe these new feelings will awake your inspiration—who knows?
Meditation. Are you finding no ideas at all? Just try to relax and think of nothing. This is the moment when inspiration may come, and new ideas can sometimes appear unexpectedly.
Listen to others. Don't hesitate asking for advice or help. Sometimes even a common phrase from a person who is not a writer can spark a number of fresh ideas in your head.
Word associations. Just play a game: open a dictionary, pick a word, and write down all thoughts and associations that come to mind. Or think of two numbers—one for a page, the other for a line—then open any random book and read what is written there. Such "hints" work very well sometimes to jumpstart your imagination.
Think of something different. Constant thinking about the same problem may lead you to nothing but a dead end. Try to focus on something completely unrelated to your writing at hand. For example, imagine how you will celebrate the New Year in 2020, or what it might be like to climb Mt. Everest.
Take a look at something green or blue. Researches claim that these two colors can influence our creativity. It happens because we associate a blue color with sky or ocean (openness in general), and a green color gives us signals of growth.
Freewriting. Take ten minutes to write everything that comes to your mind without thinking or pausing. When finished, reread what you've written and try to find some useful ideas from the effort.
A change of scenery. Do you work in an office? Go into another room. Do you sit all the time? Stand up and think, pace, jot ideas down. Fed up with staring at palm trees and beaches on your computer's display? Replace them with snow and polar bears. It's amazing how a change of scenery can give a boost to our imagination!
Laugh. Positive moods can promote creativity because they boost activity in the prefrontal cortex and anterior cortex (the areas of our brain associated with complex cognition, decision-making, and emotions).
If you have thirty minutes . . .
Make something by hand. If you work intellectually, try to change your activity a bit and make something by hand. Try knitting, cooking, gardening. Anything you like and anything that can capture your attention for a while. Doing so helps you refresh all processes of thinking.
Spend some time outdoors. Take a walk in a park or go camping. It doesn't matter what method you choose here–the main thing is that fresh air, rest, and new impressions will feed your inspiration.
Engage in sports. During exercise, we not only strengthen our body but also liberate our brain. In addition to the physical benefits, we also develop better willpower, patience, and a sense of purpose.
Try something new. If you always do what you usually do, your creativity will come to a dead end. But when you strive for something new, it can feed your inspiration. Even such simple things as a new way to work or a new cooking experiment can help you come up with some new ideas for your story. 
Sleep. If you can't find any fresh ideas for writing, just go to bed. Yes, this often works, and sometimes after a good night's sleep, ideas flow easier.
If you have a large block of time . . .
Do not wait for perfection. More than likely, it will never come. No one will die if your book does not win the Nobel Prize for literature, or your article is not published in the most popular ezine. Your perfectionism can work against you, and can stop you from completing anything. Just try to do the best you can, knowing practice makes better, but almost never makes perfect.
Go abroad. One study shows that students who study abroad are more active with creative thinking. Psychologists insist that intercultural experience helps stimulate cognitive processes that form the basis for our innovative thinking.
Create a treasure chest. Gather all your ideas, feelings, and impressions. Inspiration is a very capricious thing, and that's why your "chest" with ideas may become really helpful when your inspiration suddenly disappears. Scratch down ideas for scenes, characters, and stories on bits of paper or in a notebook and set it aside for later, when you need a fresh idea to work on. 
Find what excites your creativity. Victor Hugo could not work without the smell of coffee. Isaac Newton (so the story goes) sat under an apple tree to ponder in quiet. Maybe you can identify what habits you have that awaken your creativity. Resort to them when inspiration is needed.
Do not wait for a muse. If you have already tried all the methods described above but your inspiration has not come back yet, start writing anyway. At some point your muse will approach from your back and peek over your shoulder, wondering what you are doing without her. Then, she will give you one hint. And then . . .  she will take your hand softly and lead you to the place of inspiration.
Be sure to download this beautiful PDF with all these 20 inspirational tips! Pin it next to your computer! Click here to get your downloadable PDF.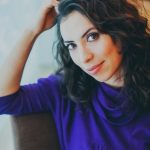 Lesley J. Vos is a writer and essay proofreader. She writes for Bid4papers blog and is getting ready to publish her first ebook. You can contact and connect with Lesley here on Google Plus.  
Feature Photo Credit: Mara ~earth light~ via Compfight cc