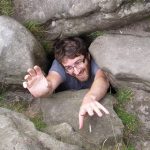 Today's guest post is a fun and helpful infographic by best-selling author Warren Adler. 
I have been lucky as hell making writing a career. But then, one must consider that I did suffer through endless rejections of my work until I was forty-five years old, when I was finally able to interest publishers.
Real writers write because of their artistic need, above all. It is a great and miraculous calling, and its pursuit deserves all of one's energy and imagination. Without a doubt, there are always struggles along the way, so I thought I'd share a few of my own, which I think are universal.
So here are 10 struggles you might face as a writer, but take courage—you're not alone.
Which of these ten struggles have you been dealing with? What have you found encourages you in your writing journey?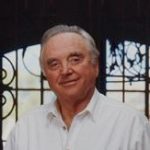 Warren Adler, acclaimed novelist of more than thirty novels and now proponent of indie publishing, is a regular contributor to the Huffington Post and consistently writes about his experience as an independent, self-published eBook author with his own press, Stonehouse Productions. Currently in development for Adler is the Hollywood sequel to The War of the Roses – The War of the Roses: The Children, along with other projects including Capitol Crimes, a television series based on Warren Adler's Fiona Fitzgerald mystery novels. His new novel, Treadmill, is available here.
Learn more about Warren and his projects on his website here. Follow him here on Twitter and Facebook.
Feature Photo Credit: treehouse1977 via Compfight cc