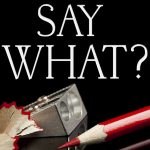 Maybe you're familiar with 1980's pop icon Mr. T's catchphrase "pity the fool," and think it originated with him.
Not so. Literature—all the way back to the Bible—includes the concept of evoking sympathy for those less fortunate. But as Mr. T's strutting, arrogant delivery makes clear, pity has a range of connotations.
In the purest sense, pity is a sympathetic sorrow for another's physical or mental distress or misfortunes.
Add the suffix less and you have the antonym to pity—pitiless—which means "to show no pity." Dickens had a pitiless person in mind when he created Ebenezer Scrooge, the cruel and merciless boss in A Christmas Carol.
Although pitiable, piteous, and pitiful all imply some shade of deserving pity, there are subtle differences in meaning and usage.
Piteous and pitiable are identical enough in meaning that they could be used interchangeably. However, piteous is considered more archaic or poetic; the preferred modern usage is pitiable.
The relief workers found the conditions in Haiti following the 2010 earthquake pitiable beyond belief.
You might expect that if pitiless is lacking in sympathy, pitiful would be full of pity. But in modern usage, pitiful has acquired a negative connotation—one of scorn, smallness, inferiority. It's more often used to indicate contempt rather than compassion.
Bill's joke was a pitiful attempt at humor.
And Mr. T's brand of pity was just as insincere and lacking in sympathy.
Rather pathetic, isn't it, when a word acquires a meaning so different from its intent? Or maybe it's pitiable.