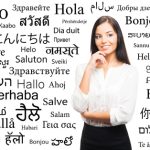 Today's guest post is by Laura Callisen:
If you have gone through the process of self-publishing a book, you probably have spent hours making decisions about e-publishing and print publishing, promoting your book, and then waiting for the sales to come in. You may have been working on expanding your market to help generate more sales.
Now that your book is published, you have a larger audience to tap into in other countries. And this now presents a whole new set of challenges.
How are you going to get your book translated and published in other countries? Here are six basic questions you might ask regarding translating books and foreign publishing and some expert answers to help you get started.
What are the Most Popular Countries and Languages for Self-Publishers?
The most popular translation request is to written works translated from other languages into English. Other top languages for translation include these:
Spanish
German
French
Chinese
Korean
Russian
Portuguese
Arabic
Japanese
English translations are popular because English is the most commonly used language on the Internet. This makes English the first choice of authors from non-English-speaking countries who have self-published in their native language. Economy and business trends determine which languages are most popular more than cultural or sociopolitical factors.
If you are a self-published author, you can sell the rights to publish and promote your book to publishers in other countries. The United Kingdom is obviously a very attractive choice if you're a US author because if you have already published in English, you don't need to deal with translations. Other foreign markets that are popular for publishers are Indonesia, India, China, Turkey, and South Korea.
The specific countries you select will depend on your genre. You will have to do your research to determine who is reading what in various countries. Also keep in mind that you will be dealing with different systems of bureaucracy, censorship, and other issues when you publish in other countries. You'll also have to negotiate with translators. 
What Should You Consider When it Comes to Selecting a Translator?
To begin, it may be best to consider things from the translator's point of view. Self-publishing is seen as a bit of a risk unless you have big sales and can show that there is already strong interest in your book from foreign readers. Because of this, translators will often ask that you pay their fees up front.
However, there are other options you may be able to negotiate if you are able to find the right translator. These options could include a 100 percent royalty deal, installment payments along with a split-royalty option, or some other combination of royalties and fees. Convince a translator of your potential value to them, and you will be in a much better position to negotiate.
No matter what sort of deal you are able to negotiate, your ability to succeed in foreign markets depends on the quality of your translator. First, remember that not every person who is bilingual or multilingual has the ability to be a translator. After all, the job of a translator isn't just to translate words from one language to another. It is also to translate intent, meaning, cultural expressions, subtext, and many other elements.
A good translator will have up-to-date knowledge of the culture and language use of both languages. He will also have excellent writing skills. You might choose to go through a large firm that handles foreign book translations or work with an independent contractor. If you are using a literary agent or foreign publisher, this selection process may be taken care of for you. However, you should still pay close attention to whom you will be working with.
Finally, when you do hire a translator, you have to think beyond the translation of your book. There are marketing materials to be developed and translated. Your author bio will need to be translated, and you may also need assistance translating e-mail responses and book descriptions.
Which Pros and Cons Should I Consider When I Evaluate My Translation Options?
You have multiple options here. You could outsource the work to a professional translator. This is likely to be the most expensive but also may bring you the highest quality results. You can also opt to use computer-generated translations and then simply use human editors. This is cheaper, but you are still likely to have quality issues.
The least expensive option is to rely entirely on computer-based translation. However, you are guaranteed to have multiple errors in spelling, grammar, and context.
One option that many people do not consider is trans-creation. This is when you hire somebody to make sure that your keywords and other important marketing elements are properly translated so that they have the same impact in the new language as in the original. This is expensive and something that you would have to pay for above and beyond the other translation option that you select. It could be well worth the extra expense if you believe that messaging/marketing consistency is important.
What about Proofreading and Editing?
Just as your book needed proofreading and editing after you finished writing it, it will also need proofreading and editing after it has been translated. The proofreading and editing process will clean up any errors made by the translator that relate to spelling, grammar, mechanics, and content. The challenge is finding the right person or company to provide these services and not overspend on editing and proofreading services.
On the other hand, you want to make sure that your finished product is highly readable. If you have social contacts in your target country who are qualified, see if they will take on your project. Many writers search Craigslist sites of countries where the translated language is spoken. There are frequently ads from students and other individuals offering editing, proofreading, and writing services. If there isn't you can always post your own ad asking for these services.
Remember that if you target college students specifically, you can usually find somebody to work for a reasonable rate.
Another option is to use eLance or some other online freelancer website. You are virtually guaranteed to find somebody who is willing to take on your project; however, you must pay attention to the ratings and reviews.
What Should I Know About Marketing my Book Overseas?
One of the first things you can do to market your book to readers who speak foreign languages is to add a call to action on your website asking those readers to opt in to receive notification when your book is translated into a particular language. You can also create an e-mail subscription list specifically for these readers.
As you probably already know, the more reviews you have posted online, the more attention your book will receive. Try finding other books in your niche that have been translated and check out those book reviews. Then contact the reviewers and ask them if they would consider reviewing your book.
What Format Option(s) Should I Choose?
For reasons of cost and accessibility, you will probably choose to e-publish your book first. In fact, Amazon has automated mechanisms that you can use to get your book formatted and made available in other countries.
Whether or not you should also have your book in print format or audio depends on many factors. Are books in your genre usually offered in print? Will the decision to print impact the numbers you have agreed on with translators, publishers, or agents? If you want to create an audiobook, you also have the new task of finding somebody to narrate it. Audible makes creating audiobooks fairly pain-free.
I hope this look at translating and foreign-publishing your books will help you reach more readers globally.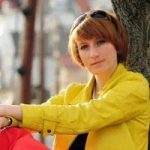 Laura Callisen is a freelance journalist. With a background in commercial writing and publishing under her belt, she helps young and passionate writers to build up confidence in themselves and their books. For more information, see her professional blog or follow her on Twitter and Facebook.
Sign up for my newsletter to receive a special offer on editing and critiquing (and get your free ebook on strategic planning)!
For more information on my manuscript critique services, click here.