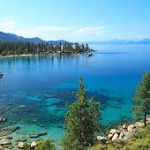 This fall, I'm hosting another intimate writers' retreat at beautiful South Lake Tahoe, CA!
Spots are filling up, so I'm sending this one last blast to give you a chance to join in.
Get inspired, instructed, and refreshed at this top vacation destination as you learn the nuts and bolts of novel structure, work on your ideas and work in progress, get great feedback, ideas, and brainstorming help on your novel—all at one of the most beautiful lake resort areas in the US!
Spend your mornings in intensive instruction, your afternoons writing, your early evenings in discussion, and your nights relaxing—soaking in the hot tub, working on your writing, taking in a show, or enjoying all the South Shore has to offer. 
Dates:
September 14-18, 2016 (only two rooms left),
co-teacher: Rachel Starr Thomson, editor and fantasy author
October 19-23 (lots of space still available),
co-teacher Ginny Yttrup, writing coach and award-winning women's fiction author
Here's what's included:
Four nights in a luxurious lake-view custom home in South Lake Tahoe near the lake, casinos, and great outdoor activities like biking, hiking, and water sports
Three full mornings of intensive instruction
One-hour late-afternoon brainstorming discussions
One half-hour private consultation with Susanne and/or guest instructor
Afternoons to write and explore the area
Gourmet breakfast and lunch buffet
Option of private or shared bedrooms for each attendee (some private/some shared baths, limited availability for each option, so book early to get the room choice you want)
Spouse (non-attendee) can come for additional fee
Wi-Fi Internet
Hot tub and game room
Maximum 14 attendees (not including spouses)
Don't want to stay at the house but want to attend the instructional sessions (and join us for lunch)? There are spaces available at reduced cost for that! Contact me to discuss!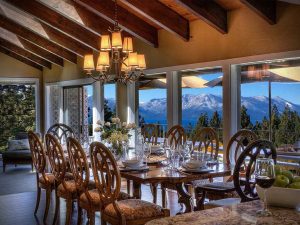 Additional marketing and publishing session to help answer your questions about traditional and self-publishing options.
And here's the full flyer, which you can print out and give to friends.
SPECIAL OFFER!
If you bring a friend and book a shared room (twin beds), you will BOTH get $200 off the cost of the retreat!
This offer is only good this month, so grab a friend and book soon!
Consider making this a vacation/retreat by bringing your spouse! This intimate environment in such a beautiful setting will inspire you to write!
Susanne Lakin's retreat for writers at Lake Tahoe was the best one I've ever attended. I haven't regretted going for one moment. It was money well-spent.
—Janice Hopkins, author of Cleared for Planting
The 2015 Lake Tahoe writer's retreat was an incredible experience. Whether you are a beginner, an established writer, a published author, or are looking for a quiet place of magnificent beauty far from the demands and pressures of daily life, you will appreciate all that this retreat has to offer. Everything met and exceeded my expectations; from accommodations, the gourmet meals, expert training and consultation, and the priceless friendships that continue to this day.
—Dawn Mattox, author of The Advocate series
Don't wait too long! Spaces will fill up.
Hope to see you there!