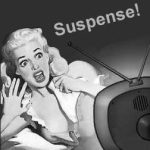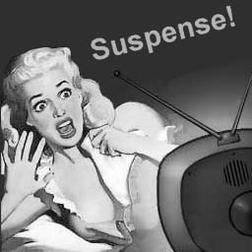 We're taking a long, hard look at those ten foundational scenes for your novel, and I'm sharing examples submitted by readers of Live Write Thrive—all to show you that you can do this (and should!). While it does take some time and thought, you owe it to yourself and your readers to set up a strong foundation for your novel by working out these key scenes before you start writing.
And if you've already written some or all of your first draft, there is no better way to ensure you've nailed your foundation than to plug in the scenes you have into the chart. If you find you can't come up with the scenes and in the proper spots in your story, you may be missing something crucial. It could be your structure is seriously flawed and your story will collapse.
Don't spend months of your life struggling over your story's plot and end up with a mess! Take the time to work up a solid story. For the clearest and best way to take your idea and fashion it into a best seller, get my books The 12 Key Pillars of Novel Construction and the workbook!
These books lay out, step by step, how to come up with a killer concept, how to develop strong, empathetic characters, how to generate high stakes and huge conflict, and how to mine the themes that will hold your story together.
Out of the hundreds of critiques I do, few novels have these key pillars of structure down. Few have their key scenes in the right places. Many fail to have those scenes in their novels! Failure to use strong structure is the kiss of death.
Some of you don't believe me. But I'll say this: I've yet to see more than a handful of hugely successful novels (in my lifetime) that didn't have solid novel structure. Yes, there are "rules" and while you can fudge them a bit, they are best followed for success.
So, as we did last week, let's look at another author's chart. Be sure to read through recent posts that explain what all these key scenes are about. Start with this one.
Here's the summary for Naomi's paranormal suspense thriller:
A terrorist attack poisons the water and leaves hundreds of thousands of Americans dead. Countless more are left with diminished brain function. As the government seizes control, order is restored in the country but freedom is taken away. A nation is quarantined, all citizens regulated to stay within the borders.
For Riley, a genius hacker, that lack of freedom, particularly travel restriction, is not acceptable. When he suddenly develops a bad-ass power and learns he can manipulate electricity, he sets out to use that power to gain back control.
The discovery of a murder forces Riley to team up with Danika, an enigmatic woman with her own freaky power and scary secrets. When they find that the dead scientist was working on a machine to uncover more people with superpowers, the adventure begins as they attempt to track the device.
Death and danger shadow the pair as they travel to the waterways of Florida, the mountains of Colorado, and places in between. With each of them following their own agenda but compelled to work together, they search for answers in a world shaped by terrorism, and discover buried pieces of themselves along the way.
So, let's take a look at the ten-scene chart Naomi created. My comments are in BOLD:
#1 – Setup. Riley is handcuffed in the police station for being drunk and cutting out his microchip. He learns of another person, Danika, who cut out her chip also, and he hacks into the lieutenant's data board to get her phone number. [Great start—right into action and setting up her world and her protagonist's character. Note how she starts right before the inciting incident. The opening scene should prep for that, as well as set up the premise of the novel.]
#2 – Turning Point #1 (10%): inciting incident. Riley meets with Danika, they share stories of the strange powers they recently acquired, promise to stay in touch. Danika sneaks into the backseat of Riley's car as he drives to a marina. The both saw a boat in a news story that involved someone who had a similarity to their powers. They find a dead body—Charlie. [Excellent turning point that brings these two together as well as moves the plot forward in a strong way.]
#3 – Pinch Point #1 (33% roughly). Riley swipes the dead man's laptop and phone, hoping to find more information. He discovers that Charlie made a machine, Firefinder, which will locate all those with their power. But the police lieutenant tracks him down, and Danika wants to tag along on his mission. [Introduces some opposition, which is what this pinch point is all about.]
#4 – Twist #1. Danika secretly copied the Charlie file from Riley's computer, and after reading Charlies journal takes off to Breckenridge to find Bradshaw, a scientist studying Charlie and his power. Riley has the same plan and confronts her in the airplane terminal. [Good tension added by having conflict between the two main characters here. It's not clear to me why they aren't linked in purpose instead of having them at odds here, but I'll assume there are good reasons.]
#5 – The Midpoint (50%). Riley and Danika come up with a plan to talk to Bradshaw together. It doesn't go as projected, but they get more information and learn Bradshaw has another machine, Thor's Hammer, same as Firefinder. Riley and Danika spend the night together platonically, get to know more about each other, sneak into Bradshaw's house the next day and copy his computer files. [This scene should be where Riley has made some decisions and commitments to his goal. Though Naomi doesn't mention this, the situation allows for this to occur for a midpoint scene. Usually here is where you want something to happen to ramp up the stakes and force commitment to the goal.]
#6 – Pinch Point #2 (62% roughly). Riley promised to mail her a flash drive with a copy of Bradshaw's files, but Danika is certain he won't, so she goes to his home. Gets mad, zaps him with her power, and finds out from Bradshaw's files that he and Charlie were working to make Charlie's powers stronger. That's what Riley wants too, so he can take down the shields around the country that keep him in the Secure States of America. Danika wants to get rid of hers. She killed her fiancé years ago with her power. [Introduces great complications based on conflicting  core needs. It's not clear who exactly is the opposition/antagonist here, and Danika often seems to be Riley's antagonist, so this pinch point could be clearer in identifying the key opposition for Riley.]
#7 – Twist #2. Riley sends Danika home, but she calls Bradshaw from the terminal, and from the conversation and her crazy strong intuition, she knows he's in trouble. She convinces Riley to go with her back to Breckenridge, where they find Bradshaw murdered. They take Thor's Hammer but they're stranded in Colorado by bad weather and spend the night together. [Good plot twist that moves the story forward. And clearly these events are helping develop their relationship. My concern is that getting the program seems to be the plot goal for the novel, which would be resolved in the climax and not here.]
#8 – Turning Point #4 (75%): Major setback. Danika finally tells Riley her secret. Riley and Danika make love, all goes well, and she doesn't hurt him as she feared. But Riley can't have a woman in his life, since he plans to leave the country soon. He tries to sneak out of the cabin without saying good-bye to Danika. [Good development in the relationship, but not sure how this advances the plot toward the climax. The turning point, while great to impact relationship, especially in a romance novel, should be setting up the rush to the climax. Which may be involved here but isn't mentioned.]
#9 – Turning Point #5 (76-99%): The climax. A dangerous man finds Danika as she prepares to leave the cabin. Riley returns to cabin, she and Riley defeat bad guy and Riley finds a way to track the rotten dude and learn more about him and his employer. [Without having read this novel, I would be concerned, again, that this isn't really the climax because it has nothing to do with the plot goal. The climax is the place for the hero to reach (or fail to reach) his goal. This feels more like a slight complication after the goal is reached, or would take place in the scene when they are getting Thor's Hammer. Generally a scene like this only delays the ending and wrap-up. But again, it's hard to tell by this short summary.]
#10 – The Aftermath (90-99%): The wrap-up. Riley thinks about his future, about how nice it would be to have a special woman in his life, decides he can stay in this country, if he has Danika and a mission. He invites her to go to Florida and live with him as they research their power more. [This is good and sets up the next book. I'd like to know what the next step is with that program and what the next goal will be. They now have the program that can locate others like themselves, so I'm unclear what they will do with it. Also, did they use it in some way at the climax? I'm going to assume its importance and use will be developed in the next book, but if not, there would need to be resolution about this in this novel.]
Naomi has done a great job here showing a strong setup of premise, bringing in conflict between the characters, and establishing a clear goal/objective that has high stakes. Without having read this novel, I can only remark on the brief scene summaries she's provided. And, as you can see, I noted some potential issues (that may or may not be problematic) with the final scenes.
The climax of your novel is the point in which the protagonist reaches his goal. This is where the MDQs are answered—both the spiritual/emotional and the visible plot goal. While it's great to have an unexpected twist right after the climax, to add complication to the story and resolution, you want to make sure the climax is all about the goal. Then the story should quickly resolve after that.
Often I see manuscripts in which the climax occurs, goal is reached, and then the story drags on for dozens of pages, coveri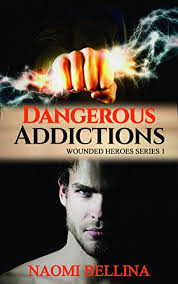 ng inconsequential scenes and even setting up new complications and veering off in new plot directions.
That's a bad thing. With a novel or play or movie structure, you want to reach that goal, show the aftermath briefly, show how the character has changed, and end the book. This may be one scene or a few, but the key is "get in quick; get out quick."
Overall, Naomi has a strong story here, with an engaging concept, strong characters with keen motivation, and potential for conflict and high stakes. I can sense some themes coming through regarding freedom and the right to be different, among other things. Get Dangerous Addictions by Naomi Bellina here.
Any observations or thoughts on Naomi's chart and scenes? Any questions about the ten foundational scenes?