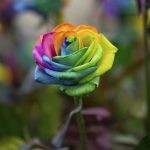 I'm excited to start in on a new series with you on Live Write Thrive. In the past I've shared numerous first pages and given my thoughts on the strengths and weaknesses of those openings (if you haven't read those, do a search for "Best-Seller First Pages," and they'll pop up in the results).
I'm always on the lookout for terrific writing in the novels I read, and often while I'm engrossed in a book, I'll think, "Man, I should share this passage with my blog followers. This is a great example of . . . (dialogue, narrative, description, prose, etc.)."
I don't often come across great writing. Sad but true. Sometimes when we read, we're not looking to have our socks blown off by the word-crafting brilliance of an author. Sometimes we read for the ride. I've loved a lot of thrillers that are very well constructed and entertaining. You might even say they are masterful in their own right, as the author nails the genre perfectly for the intended audience. But they're not an example of brilliant writing (in my opinion). Good, even great, writing. But brilliance is something "other."
What I want to share over the next weeks (maybe until the end of the year) is what I call masterful writing. Beautiful, evocative, brilliant writing, showcasing the artistry and talent of a writer.
Here's what I believe: way too many writers (and aspiring writers) don't work hard at their craft. They don't try all that hard to be brilliant. And why should they? Maybe they just want to make a living writing books and have it down to a science or formula.
We tend to slip into comfortable, familiar ways. We often don't stretch ourselves. Sometimes we're lazy, and we don't put out that herculean effort needed to write brilliantly. Maybe you don't want to write such stellar material. If so, this series may not interest you.
But maybe you're one of those writers who really wants to knock the socks off of readers. Maybe you're one of those writers who wants to write such an amazingly awesome passage that you yourself weep every time you read it (no, not because it's so awful, you are ashamed). Maybe you're a writer in love with words and longs for nothing more than to wield words in such an exquisite way, it takes your breath away.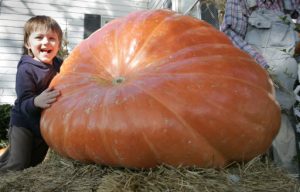 That's the kind of writing I yearn to write and the kind I love to read. When I sit down to read a novel that I've heard others gush over, saying it's magnificent, I dive in excitedly with expectation. More often than not I'm disappointed.
I may end up enjoying the book. But it's kind of like searching the pumpkin patch for (what our family always called) Big Bertha: that humongous, crazy-looking pumpkin to put on our front porch and only finding so-so, average pumpkins. That elusive Bertha is not there, and the ride home is full of quiet disappointment.
Masterful Description
I'm going to start the series with looking at masterful description. We're going to look at many wonderful examples of not only description but dialogue, narrative, voice, imagery, and so much more. The author I first want to share with you is James Lee Burke.
Burke is one of the greatest writers of description I've ever come across. When I say "description," I mean anything that needs to be described: characters, setting, weather, etc. What I would say about Burke's brilliance is this: he seems contemplative and willing to take the time to linger in the moments of his story, probably immersed in his characters, to bring out details that aren't so easily spotted at first.
We tend to write the first things that pop into our head, and usually those are boring, predictable, bland, and flat. It takes time and effort to push past that and get to description that is not just interesting or engaging but reflects real thoughtful crafting.
Everything Filtered through the POV Character
When we describe something in a scene, it comes through the POV character's filter. You are in your character's head, and so to create masterful description, the first obvious requirement is that you truly know your character. And this is THE key to all brilliant writing in a novel.
If you don't craft deep, complex, unique characters that are wholly real to you, you aren't going to write terrific description. Before you can describe a character through Jim's eyes, you have to really know Jim. You have to know the way he looks at the world, at other people, at himself. Jim has to have a unique voice, and that voice comes through every word in a scene, even the narrative (I'll be sharing great examples of that in future posts). You need to know Jim's issues and fears and upbringing and background and prejudices and attitudes . . . and the list goes on.
It's evident when writers haven't taken the time to create real, unique characters. Undeveloped characters aren't going to see the people and world around them in brilliant ways.
So that's the first step, perhaps one you haven't considered, to crafting amazing description.
Here are just a couple of passages of character description I've pulled out of Burke's novels. I'll go into many more in next week's post. But chew on these a bit. Let the descriptions sink in. Think about what the passages tell you about not only the character being described (through that POV filter) but also about the POV character's attitude, observations, and personality. The trick to great description is to know what details your character would notice and why, and then what he'd be thinking about what he sees.
It's worth taking the time to read and study great writers. This is how you will be inspired and learn to be masterful in your craft. If you read garbage, you'll write . . . well, you get the point.
Here are some character descriptions in Burke's novel Wayfaring Stranger, a novel set in the 1950s. Remember: these descriptions are coming through his POV character, Weldon Holland.
My uncle had not invited us to his home. He was an untrustworthy man, unpredictable, sentimental, often controlling and quick to anger. He was also feared. Oddly, though, I had never felt uncomfortable around him. I think I saw the orphan in his eyes, because, like my mother, Cody was one of the children Grandfather had let founder by the wayside. . . . His hair was wavy and black, silver in places; he looked directly into people's faces whether they were offended or not.
Notice how Burke not only includes physical description (nothing more boring that reading descriptions of characters that are solely about hair and eye color) but notes behavior, opinions by Weldon and others, and how Weldon feels around this man.
Here's another:
I saw a man wearing a white shirt with blown sleeves. His arms were spread on the fence wire as he stared into my face. His eyes were as white and shiny as the skin of a peeled hard-boiled egg, the pupils like distorted ink drops, his hair black and curly and uncut, his skin leathery, his teeth showing in either defiance or fear. He reminded me of the Christlike figure in the Goya painting titles The Third of May 18089: The Execution of the Defenders of Madrid. As a matter of politeness, I said hello. He made no reply. His chin was tilted upward, a question mark in the middle of his face, as though he were daring me to explain what had happened to him. I tried to hold his gaze but couldn't. I walked away, his recrimination hanging on me like sackcloth.
Notice here how Burke uses a blend of physical characteristics, body language, and impressions of the man. The reference to the painting tells us something about Weldon: he knows art. The fact that Weldon can't hold the man's gaze tells us something about Weldon as well as the unnamed man. When we meet or look at someone, we don't just notice what they look like or what they're wearing. We get a sense about them, about their demeanor or mood or attitude. Those are often intuitive things, but they're triggered by small things like the person's stance or gestures or even "vibe."
When you're thinking up character descriptions, don't limit yourself to just the physical and visible. Those are often the least revealing (about both the character describing and the one being described).
Let's look at one last passage for this week:
The differences between the husband and the wife were soon apparent. Roy Wiseheart was trim, his hair copper-colored and neatly combed, his handshake controlled, his eyes clear, his appearance younger than his years, his expression marked by curiosity rather than by design. There was nothing relaxed about his wife. At the table, there was a tic in her cheek, an irritability in her eyes that gave you the sense that you were the cause of her unhappiness. The fingers of her right hand were constantly moving, the thumb touching each of the tips. She also gave you the disquieting conviction that whatever you said next would prove to an unfortunate choice. She had gold hair and wore a brocaded white dress with small gold buttons. More important, she wore white gloves that she didn't take off. . . . Her eyes were a liquid blue, her face unnaturally pale to the point of being bloodless, the cheeks rouged. She ate in very small bites, as an anorexic might. She tried to feign interest in the conversation, but her eyes dulled over whenever she looked down at her plate. I had the feeling that Roy Wiseheart's marital situation was one no man ever wants to find himself in.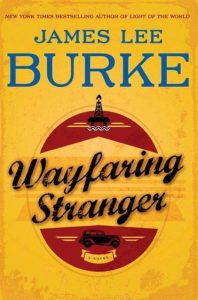 What did you notice? Little tiny movements or gestures that aren't important necessarily, but those bits help create a believable character that helps paint an overall "feel." You have the physical description–things Weldon would notice, things his eye catches on, like the small gold buttons. Weldon also notices how she eats, and the way her eyes grow dull. Again the subtle impressions: she gives him a disquieting conviction of judgmental attitude. Of pretending to be interested in the conversation.
Burke gives just enough so that we can picture these people, but not too much to be mundane or boring. To me, what makes these descriptions masterful is the way they're filtered through his POV character's lens, a man who pays attention to detail, is thoughtful and contemplative. And his character notices things he would notice and forms immediate impressions based on what he sees as well as who he is in the era in which he lives.
I hope you already see how challenging it is to write masterful description of characters. I'll share more next week. In the meantime, what are your thoughts? Do you find Burke's descriptions creative? Can you picture these characters? Share in the comments!