Are you serious about writing terrific novels?
Want to know the secrets to successful self-publishing?
Our Tahoe Boot Camps are just what you need!
Announcing two new boot camps this year!
In addition to Plotting Madness, we're also offering a 2-day Self-Publishing Boot Camp with one of the industry's leading experts and a 3-day Scene Structure Boot Camp!
You can come to one, two, or all three!
We stay in a house because this promotes a warm family environment. We eat meals together, brainstorm together, play together (though you have plenty of places to retreat into quiet and privacy). Rarely do adults get to have "sleepover" with other adults. Remember how fun that was when you were a kid? It's like that, but better (with coffee and wine and chocolate!).
You can see info & pictures of this house at http://www.tahoesouthvacationrentals.com/1468.
All rooms have either private bathrooms or share a bathroom with one other room. Some have two beds for those who want to share a room.
Or you can opt to stay elsewhere and just come for the boot camps (breakfast and lunch included).
SCHEDULE:
You can choose any or all of the following:
Sept. 23-26th (nights you must book)
Plotting Madness Boot Camp. (Boot Camp is Mon.-Wed., 9 a.m. – 4 p.m., check-in Sunday afternoon, check-out Thursday morning, unless you are staying longer. You also have the option of checking out Thursday morning, staying elsewhere for a few days, then checking back in on Sunday to attend the Scene Structure Boot Camp.) Cost of boot camp: $300.
Sept. 27-29th (nights you must book)
Self-Publishing Boot Camp with industry expert, Carla King. (Boot Camp is Fri. and Sat., 9 a.m. – 4 p.m., check-in Thursday afternoon, check-out Sunday morning, unless you are staying longer to enjoy extra days or attend one or both of the other boot camps.) Cost of boot camp: $200.
Sept. 30- Oct 3 (nights you must book)
Scene Structure Boot Camp. (Boot Camp is Mon-Wed, 9 a.m. – 4 p.m., check-in Sunday afternoon, check-out Thursday morning, unless you want to stay one additional night to decompress!) Cost of boot camp: $300.
Oct. 4th
Additional night for playtime. Check-out Friday morning.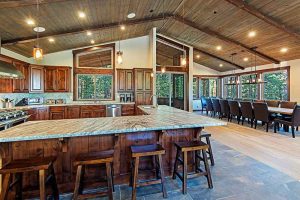 OPTION: You can stay any number of nights, if there are rooms available, and just have a vacation. Or, for instance, You might want to attend the Plotting Boot Camp, then stay a few days longer and enjoy the lake. For $250 a night, any night, you will also get breakfast (except Sun. morning). Make this a play/work vacation!
A limited number of spaces are available for those wanting to attend the boot camp(s) but stay elsewhere. If you choose that option, you only pay for the boot camp, which includes breakfast and lunch the days of the camp.
EARLY BIRD COSTS:
Cost for each night for a private room, gourmet breakfast, and lunch is $250 ($230 for rooms that share a hallway bath). THESE RATES GOOD THROUGH MARCH 31. (April 1 – August 31: all room rates increase by $20/night)
If you share a room (two attendees), you only add $40/day (for food, coffee, drinks). Find another writer to come with you!
Bring spouse/partner/older child (non-attendee), add $40/day.
Cost of boot camps: Plotting Madness: $300 per person. Scene Structure Boot Camp: $300. Self-Publishing Boot Camp: $200. Attend all three for $700!
All attending the boot camps, whether staying at the house or other accommodations nearby, must pay the boot camp fees. 
Breakfast and lunch not provided on Sunday. No instruction is provided on Sunday.
But you can schedule one-on-one consultation appointments with Susanne and/or her fellow instructors (TBA) for a rate of $60 for a half hour. A signup sheet will be provided to lock in the day and time for your consultation. There will be limited spaces, so book early.
Boot camps are 9 a.m. – 4 p.m., with a one-hour lunch break.
What if you are a beginning writer?
These boot camps are best for intermediate writers: those who have attempted writing at least one full novel. Writers who are multi-published will greatly benefit from going deeper and getting feedback and ideas for a new project.
If you haven't written at least one first draft of a novel but feel you are ready for hard work (and willing to do the homework), please come. We've had plenty of beginners at these retreats who have not only benefitted but have shared great ideas and helpful criticism of others' work.
REGISTRATION AND CANCELLATION INFO:
Because we have to pay for the house rental upon booking, once you book your dates and boot camps and make payment, we do not offer any refunds for any cancellations unless we can subsequently fill your space. If we can only fill your space partially, we will refund only that amount for the room costs. You will be refunded for your space in the boot camps, but all cancellations incur a 10% cancellation fee. 
Please DO NOT make any travel arrangements until the house is locked in and we are all set. We will notify you when that takes place. 
Want to come? First step: fill out this survey. Then we'll get in touch with you! 
NOTE: We keep the house smoke and chemical free. If you do smoke, you will have to do so outside and far away from the house. We ask that attendees not wear any perfumes or fragrances in consideration for those who are sensitive.
 Any questions? Shoot me an email at cslakin@gmail.com
 What is a Plotting Madness Boot Camp, you ask?

You come with ideas about the novel you want to write and you leave with a completed outline!
As part of a small group of writers, you will be spending three days, six hours a day, plotting your novel and helping other writers plot theirs. Mornings will be large group brainstorming and afternoon sessions will be plotting activities and small groups with individual help.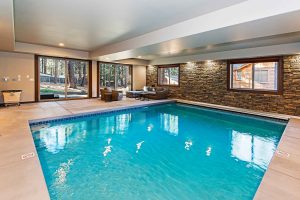 Instruction will be added to the mix, and I'll be guiding this process to show you how this can be easily done! Getting feedback on your concept, characters, plot, scene ideas, and structure is THE best way to plot out a novel! Other expert writing coaches will be joining me for these boot camps.
Want to plot out your entire novel in three days? It's doable!
Here's what's included:
A mansion with indoor pool, sauna, movie theater, rec room, rooftop deck with a view of Lake Tahoe, and so much more!
Large comfy open spaces inside and around the house to write
Beautifully appointed bedrooms and common rooms, plus common rooms and forest views
Gourmet breakfast, lunch buffet (every full day), lots of coffee, and afternoon snacks
Option of room choices, so book early to get the room you want
Spouse/partner/children age 10+ welcome
Wi-Fi Internet
Tons of handouts, charts, supplies, and books to help you plot!
Scene Structure Boot Camp

The Scene Structure Boot Camp will go deep into scene structure, how to evoke emotion in readers, and build scenes effectively. Come prepared to work and actively help and critique one another's work.
Writing effective scenes is not easy. We'll be looking at all the steps needed to take to craft the perfect scene. We'll be looking at the different types of scenes you can write as well as what kinds of scenes are best for specific places in your story. Genre plays an important part in the style and makeup of a scene, and we'll also be looking at your writing style and character voice to help you make every word impacting. You'll be working on your scenes for your novel while at this boot camp.
The Scene Structure Boot Camp follows the same schedule as Plotting Madness: 3 full days of instruction, discussion, reading material, and giving and offering constructive critique.
---

You will be sharing a house with a dozen other people, and while you can find plenty of places for privacy , since this is a bed & breakfast rather than a hotel, this is going to be a social enviroment.
You may want to hang out with other writers, do brainstorming sessions, trade critiques, go out on the town together. We expect all guests to be considerate, respectful, no smoking or unruly behavior. Come here to write, not to party.
For more info, please e-mail me at cslakin@gmail.com
Guest Instructors: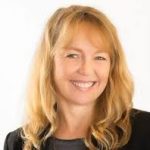 Carla King: Carla is the creator of the Self-Publishing Boot Camp books workshops and online courses. Her comprehensive Self-Publishing Boot Camp Guide for Authors is now in its fourth edition. She has written about self-publishing for PBS, Bowker's Self-Published Author and BookWorks and penned the Book Formatting, Book Distribution, and Book Discovery guides for IngramSpark, where she is on the advisory board and she serves as the self-publishing and technology track leader of the San Francisco Writer's Conference.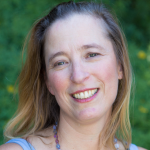 Beth Barany: Beth is a speaker, teacher, and workshop leader and has presented in Italy, Boston, Washington DC, Seattle, and Los Angeles. Based in Oakland, California, Beth writes magical tales of romance and adventure. Certified as a Creativity Coach, an EFL-instructor, and NLP Practitioner, Beth is passionate about helping writers and authors get their message out into the world, gain confidence in their self-expression, and discover how they can get noticed and sell books to their readers.
Here is what previous Plotting Madness Boot Camp participants have said:
"The boot camp was a great opportunity to have uninterrupted time to plot my novel. Susanne is so knowledgeable and freely shares info and material. I highly recommend it!" ~ Margaret Austin
"The Plotting Madness boot camp was a great experience for me. It was an intense three days of instruction, group interaction, and exercise designed to help lay out and plot my next book idea. It did just that." ~ Don Sheagley
"This was my second workshop put on by C. S. Lakin She is a terrific teacher and writes the best ;how to write' books on the market. Getting to work with her in person is an amazing experience. I highly recommend her workshops for anyone who really wants to learn how to write and to get a chance to work directly with a great teacher and a room full of very talented writers." ~ Ed Markel
"Attending the Plotting Madness boot camp was amazing. I thoroughly enjoyed it and came away with a completed outline for my novel. I recommend the boot camp for writers of all levels." ~ Linda Childers
"I arrived with a sliver of a concept, and I left with an outline of a great story. I highly recommend the boot camp!" ~ Peter J. Ryan
"Come with ideas about your story premise, characters, and plot and experience story plotting at its finest. C. S . Lakin provides professional and unselfish feedback to propel you on your way to writing a great novel!" ~ Carol Hill
"I don't have enough superlatives to describe how valuable this experience was to me. Thank you, Susanne." ~ Tim O'Neill
SPACE IS LIMITED! BOOK YOUR SPACE TODAY.