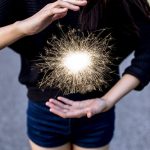 As you know, one of my goals with this blog is to help you find new, better and more efficient ways of learning the writing craft and finding success in publishing your work. That's why I'm always on the lookout for the best possible tools and resources to help you accelerate your results.
I rarely promote products on my blog, but I'm participating again this year in a super bundle of writers' resources. I've even created a three-book bundle of my top writing craft books as part of this special offer.
Write Publish Profit 2.0 is a curated collection of 40+ premium ebooks, ecourses, extended free trials of premiums software (including ProWritingAid and Authorcats), PDF workbooks, ready-to-use templates, and more.
Inside this bundle, here are some of the things you'll learn:
How to rank in the top 5000 books on the entire Amazon platform

Ways to transform your book from good to great through editing

How to build a book sales page that sells

How to write short romance novels as a home based business

The easy, organic, can't-fail way to create compelling characters and plot your best-selling novel

How to get the most out of using Scrivener

How to make free, versatile, professionally designed book trailers

The 7 "P's" of publishing success
Plus memberships, discounts on writing software and much much more…
Now, typically, you'd have to spend over $4,600+ to get your hands on everything packed in this bundle. But this week, you can get everything for 98% off.
Click HERE to learn more about this limited time deal. 
Just one thing: If Write Publish Profit 2.0 sounds like something you'd like to get access to – don't hesitate, because after next Tuesday this deal expires.
Write Publish Profit 2.0 comes courtesy of my friend Cary Richards over at Infostack.io. He spent the last eight months curating this collection of resources, and the results are, well, impressive. I've been a big fan of Cary and Infostack for a while now, because they continually produce amazing bundle deals, and they have the best refund policy in the entire industry (60 days, no questions asked money back guarantee).
Here are some of the things in the bundle:
22 premium ecourses ($3,137.99 value)
These step-by-step online video classes and masterclasses will teach you step-by-step how to plan and write your book, how to package and prepare your book for publishing, how to create a hollywood-style book video trailers, and more.
8 best-selling ebooks ($229.92 value)
Discover the secret to creating a lucrative author platform, learn how to write engaging stories, and find out how to get your book to bestseller with these no-fluff guides and ebooks.
10 goal-setting mind map templates ($30.00 value)
These templates are designed to help you set more effective goals and to help you achieve them more easily.
Private support community ($117.00 value)
Join a community of like-minded people who will hold you accountable to achieving your goals.
Exclusive coupon codes for physical planners ($25.00 value).
Get 50% off One Love Paper Co's "2019 Inspired Year Planner."
4 downloadable workbooks ($96.60)
Plan your year and life like a boss with these premium PDF workbooks (great for printing our and writing on).
3x months access to Focuster ($87.00)
Focuster is the auto-scheduling to-do list that integrates directly into your calendar app. Get 3 months, a $87.00 value, FREE.
Remember, you have a 60-day money-back guarantee. If you don't think getting $4,600 worth of writers' resources for under $50, just ask and you'll get a refund in those first 60 days of checking it all out. But I can assure you, this is so worth every penny!
Jump in now and start digging in! Click HERE to learn more. Let's get smarter and see some great success!