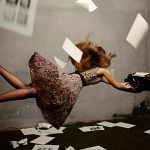 Today's guest post is by Sara Crawford.
Writing has always been my life.
I have been writing ever since I was very young. When I was in the first grade, I used to write little plays and have the neighborhood kids perform them on the driveway. ("But, Sara, I want to play baseball." "You have to rehearse.")
I have written poetry, novels, nonfiction, songs, plays, and screenplays. I got an undergraduate degree in English and a master's degree in creative writing. There's a Morrissey song in which he says, "She lives for the written word, and people come second or possibly third." That's always been me.
So when I graduated from grad school, I naturally expected that I would immediately make a living as a writer. I had to start freelancing to make ends meet. I discovered that everyone needed web content, and a lot of people were willing to pay for it.
I wrote about everything from urology to dental care to addiction to lawn care. But I used to feel like I "wasn't a real writer" because I wasn't making a living from my novels or plays. I would spend all day writing blog posts and web content, but if I didn't get any writing done on my creative writing, I would feel as if I hadn't written anything.
I continued to work as a freelancer for years. Recently, I got a job as a content strategist for a marketing agency. I still spend most of my time writing web content and blog posts, but now I do it for their clients instead of having to find my own.
And still. I can write 4,000 words in a day, but because they are all for blog posts or websites that have nothing to do with my fiction, sometimes at the end of the day I'll feel as if I haven't written anything if I haven't gotten a chance to work on my novels.
I decided recently that this is crap.
Here are a few things you need to remember about being a "real writer."
If you write, you're a real writer.
You can write novels, you can write blog posts, you can ghostwrite books for other people. It doesn't matter what you write. You're still a real writer.
As writers, we always place caveats on whether or not we're "real" writers. I'll feel like a writer when I get a literary agent, when I get published, when I become a best seller, when I win an award, when I see a stranger reading my book, whatever it is.
I'm here to remind you that as long as you're writing at all, you're a writer. You don't have to write every day, you don't have to be writing award-winning literary fiction, and you don't have to be making money on your words to be a "real" writer.
All writing is good practice.
 No matter what you're writing about, writing anything will make you a better writer than you were yesterday.
That blog post about real estate, that website for the dentist, or that romance novel you ghostwrote, all of these things will give you practice writing. You may have to find different ways to explain the same thing over and over, you may have to look up unique words to use, you may even have to work on a narrative arc.
One of the best ways to learn about the craft of writing is to actually write. You can then incorporate what you learned into your own fiction.
To make a living writing, you have to have multiple streams of income.
 Making a living as a writer is possible. Making a living writing books is even possible. But for the majority of us writers, in order to do that you have to have multiple streams of income.
This could mean teaching. This could mean ghostwriting. This could mean writing web content about lawn care. You're still making a living creating content of some kind.
So the next time you start to feel down because you haven't gotten published yet or you have to freelance to make enough money to survive or you haven't made the New York Times best-seller list yet, remind yourself that the only thing it takes to be a "real" writer is the actual act of writing.
What kind of writing do you do that makes you a writer (even if it's not what you really want to be writing)? What do you learn from it? Share in the comments!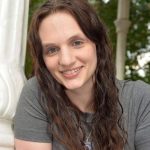 Sara Crawford is a digital content strategist for WT Digital Agency and an author/playwright from Marietta, Georgia. She is the author of The Muse Chronicles trilogy and The 30-Day Writing Challenge, which is free on Amazon!