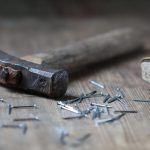 Today's guest post is by Lucy Johnson.
A lot has changed since the prehistoric days of cave carvings. Much like humans, the tools used by writers have evolved drastically over the years, from sharp stones, manganese, ochre, and charcoal to pen and paper, typewriters, and the latest MacBook Pro.
Nowadays, writers have so many tools to choose from it's difficult to know which ones are the best. Whether one chooses to write with a ballpoint pen or a fountain pen is subjective, and the same thing applies to online writing tools. Nevertheless, I've endeavored to provide you with a list of the most reputable technology that has been tried and tested by professional writers. Why not give them a try and let me know what you think?
Word Processors for Writers
We're not limited to the software that comes ready-installed on our computers anymore. There are plenty of creative and flexible word processors out there that are tailored specifically to the needs of writers. Forget Microsoft Word and Pages—here are two of the best word processors for writers:
Most writers have heard of this one and for good reason. Google Docs deviates from traditional software by allowing users to create, edit, share, and store everything directly in the cloud. Not only does this make things easier for those who use multiple devices, it also enables efficient collaboration with requisitioners and colleagues.
Google Docs is a free word processor and offers a sizeable chunk of cloud space. Despite being free of charge, numerous editing features are available to users, including headers/footers, tables, comments, editing suggestions, and voice typing. Once writers have finished their work, it can be easily exported as a Word Document, PDF, or even in ebook format.
This incredibly flexible and innovative word processor is perhaps the best writer's tool for those that write long documents, whether that's a novel, play or movie script, or scientific review paper. No matter what kind of writer you are, Scrivener is adaptable to your needs and allows you to grow your content organically. An overview of a document's contents can be accessed from any page ,and the contents can be reorganized simply by dragging and dropping.
If you find yourself clicking between different screens to refer back to a draft or an interview transcript, then Scrivener is the best processing tool for you. This is because of its split-screen feature that allows writers to access background material while writing content. What's more, when the work is ready to share, writers can export their work in a variety of different formats, including in a variety of fonts and layouts.
Best Organizational Tools for Writers
I'm a firm believer in putting lots of work in at the beginning to make life easier in the long run. By organizing thoughts and laying them out as part of a plan, writers can easily develop cohesive and flowing content.
Instead of writing out plans in a traditionally linear structure, Milanote enables writers to take a birds-eye view, creating a flexible space for brainstorming ideas, combining text with images and videos, and outlining story structures using index cards. This organizational tool is best for story writers, as it includes features such as character profiling, world building, and story mapping.
This clever lightweight program helps writers to organize research by extending the functionality of the clipboard. In other words, when you copy useful quotes, statistics, and informative fragments of information, ClipClip saves them automatically to your clipboard without deleting what you just copied a few minutes before.
After saving the clips, this invaluable writer's tool allows you to easily organize them into relevant folders and subfolders. This means that instead of cluttering your draft with too many quotes, you can keep them tucked away within your clipboard for easy access via preset hot keys.
Best Productivity Tools for Writers
I know how easy it is to get distracted nowadays. Whether you're finding it difficult to ignore the sound of your colleague munching on that chocolate bar or if you struggle to stay off social media, I've got the best writer's tool for you!
Noisli is for those of us who need the right background noise to work efficiently. It is available via your browser, mobile app, or as a Chrome extension and enables writers to create perfect sound environments—from coffee shop noises to thunderstorms, crackling fires, birdsong, and natural forest sounds, Noisli has the best background playlists to help even the most easily distracted writer to focus.
With the tagline "Meet your match, Zuckerberg," Cold Turkey certainly doesn't show social media any mercy. Unlike other website-blocking extensions, Cold Turkey lets you block applications, the internet, and even your whole computer! Don't worry though—you get to choose how strict the blocks are, and the program allows for a lot of flexibility depending on your requirements. You can even set daily time limits or Pomodoro breaks (25-minute intervals).
Cold Turkey is one of the best tools for blocking distractions and boosting a writer's productivity. Be warned though: once you have started your block, there's no turning back!
Best Editing Tools for Writers
Most writers will agree that editing work can be a long and arduous task, especially if you're a novelist. Luckily, automated editing tools exist to help writers out.
Installed as an extension for Chrome, Firefox, or Safari, the free version of Grammarly serves as an excellent spelling and grammar checker. It integrates seamlessly with Google Drive and doubles up as an easily accessible thesaurus. However, if you want the full editing package, you'll have to pay. Grammarly Premium offers much deeper writing feedback, such as style and vocabulary enhancements, clarity, conciseness, and tone.
Named after the renowned author, the Hemingway app is an aesthetically pleasing editor tool that offers a variety of useful features including a readability score and prose recommendations. The app highlights sections of text to demonstrate passive voice, adverbs, and qualifiers. Hemingway will usually make a lot of suggestions, so only use this one if you don't mind your work being critiqued!
Now your writer's toolbox should be fully stocked! You should now have somewhere to write, technology to help you stay organized, tools to improve your productivity, and apps to edit all of your hard work. All that's left is to get started.
Have you tried any of these apps? If so, what are your thoughts about them? Do you have other tools you love to use? Share in the comments!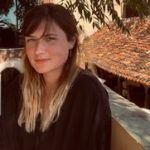 Lucy Johnson is a content writer, digital marketing agency owner, and co-founder of Vegan Sisters' Online Community, which offers training courses for content writers. She is passionate about cooking, animal rights, sustainable living, and travelling. Connect with Lucy on Instagram.
Featured Photo by Anne Nygård on Unsplash