Today's guest post is by author Phyllis Still.
Have you discovered an intriguing character or story from history? You believe it would make a great historical fiction novel for teens, but the amount of research, organization, and development needed to complete the project gives you the hives. Why?
Perhaps, because I began my writing journey delving into the depths of an intriguing family story, I can help writers understand a hidden truth about historical fiction. It differs from other genres in the story world only.
How so?
The story location, past events, and even some characters are a mouse click away. A lot less work in my mind. All that is needed once the research is complete is for the author to weave in extraordinary and inspirational plots with emotionally relatable protagonists. Readers will believe the story is true, no matter the genre.
Allow me to encourage and give you five steps to conquer and create great historical fiction for teens.
Discover What's Been Lost
Choose a time in history and imagine what life for a young adult would be like.
Uncover a riveting story full of heartbreak but also courageous faith and strength.
No Stone Unturned
 Research interesting story elements for plot development and what fictional characters must overcome.
Search online for more information about your historical characters and events.
Find descriptions, maps, timelines, and eyewitness accounts.
Don't Lose It
Create a project folder on your computer or use large three-ring binders.
Add subfolders for each topic.
Copy and paste needed information into a document with the website link and source credit for a later reference or to use in a blog post. 
Weeding and Culling 
This is where key scene plotting and deep character development is important.
You will only use necessary details for believable settings, sensory details, society norms,
Don't delete any of your research. You might need it for that series you didn't expect to write.
Add Flesh to the Bones
This is the fun part!
Blend bits and pieces of historical facts with the fictional characters and plot so readers can't distinguish which are true and which are fiction.
Ask questions such as "How did major events affect the dreams and goals of young adults who lived through them?"
Use worksheets to flesh out your character's personalities, fears, passions, motivations, weaknesses, and greatest desires.
My love for family history led to the discovery of an inspirational story about a young woman who overcame great difficulties. Her voice screamed, "Bring me to life." The blessing of imagination allows characters to share their personal histories with you as the ghostwriter.
I love how the movie The Man who Invented Christmas showed Charles Dickens agonizing over the identity of his characters, then once discovered and named, they came to life for him. This has to happen before the setting and events matter.
Curious how the year 2020 affected my thirteen-year-old granddaughter, I made this statement. "Someday your grandchildren will ask you about this time in your life."
She stared past me with wide eyes. "Uh, I won't want to talk about it! It's been horrible."
Her reaction stunned me and confirmed the need to find and revive historical characters who lived through tragic times but didn't want to talk about it.
 I hope this inspires you to find and create those characters begging to share their stories with younger generations, struggling to make sense of their time of history.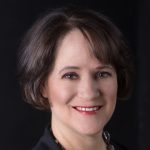 Phyllis A. Still is an award-winning author of the "heart-stirring" Dangerous Loyalties series for teens and adults (Note: check out the first book in her terrific series here—C. S.). She is enjoying retirement with her husband in Longview, Texas. When not writing, Phyllis enjoys time with her family, genealogy, reading, and road trips. Connect with Phyllis at her website and follow her on Bookbub.
Featured Photo by Dan Meyers on Unsplash