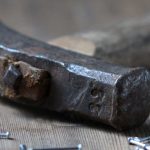 Anyone who tells you that writing a novel is easy doesn't know what they're talking about. Plain and simple.
Great novels are complex. And while seasoned writers like Stephen King might claim they never plot, their years of experience in writing well-structured stories merely shows their brains are entrenched in solid story structure. They plot intuitively. Kind of like how, once you learn to ride a bike or snowboard, you don't think about it. You just do it. At least, that's what I do–whether I'm plotting or snowboarding.
I don't have to use my plotting outlines and templates anymore because I know in my bones where the twists and pinch points and all those other milestones need to show up in my story.
But if you haven't written a couple of dozen novels and "gotten the hang" of traditional, expected, solid story structure, you're going to need some help.
And that's why there are lots of books, podcasts, and courses on plot and structure.
I wrote Layer Your Novel because I couldn't find a simple, clear step-by-step method of approaching novel structure. I floundered writing my first four or five novels until I learned there was such a thing.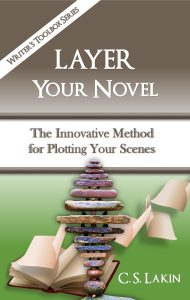 I sure wish I had known about it when I started. I wouldn't have wasted months of my life writing scenes that were in the wrong places and, overall, didn't work to support my premise and advance my story at a strong pace with rising tension and stakes.
Where do you start when you face plotting a novel?
Start simply. With 10 scenes. That's it.
The 10 Key Scenes are your foundation to building a terrific novel. Regardless of genre, commercially successful novels follow expected story structure, and the easiest way to build a solid story is to nail those 10 key scenes.
What are the 10 Key Scenes?
 They are your Setup, Inciting Incident, Midpoint, Dark Night Moment, Climax, Resolution, 2 Key Twists, and 2 Key Pinch Point scenes. Nearly every great, successful novel contains these 10 scenes, and that's why it's important to master them! I've written plenty of posts and book chapters on these scenes. You have no excuse not to learn about them!
I'm excited to announce a new master class for writers who've written a full first draft of a novel and are now working on either revising their novel or plotting a new one.
In this master course, experienced fiction writers will nail the 10 key scenes by participating in a proven process that will fast-track a deep understanding of great scene writing.
This is a twofold process. During the 12 weeks, writers will write all of their 10 key scenes as well as critique the scenes of other writers in their assigned critique group. Having scenes critiqued each week helps writers get immediate, valuable feedback on what's working and what needs improvement for each of the 10 scenes.
I've spent the last 7 months working online with 9 critique groups using this unique and powerful method of teaching accompanied by participants working in critique groups.
Why is this so effective? Because writers don't just listen to a lecture and then either forget most of it or struggle to apply it without help. They immediately put to work what they've just learned in the scene they are about to write (or revise) and also critique other writers' scenes just as their scenes are critiqued.
These critiques are done specifically focusing on the technique and instruction they learn. It's targeted writing and revision!
In this master class, writers will craft their scenes and critique others' scenes using the focuses they're taught in the weekly lecture. It's recommended writers first take the course 8 Weeks to Writing the Commercially Successful Novel before enrolling in this master class (though it's not mandatory). They can also take these two courses concurrently, as both start on the same date: September 6. Only the master course will include this critique component.
It's important writers have a solid understanding of novel structure, and while it's not crucial to have this nailed at the start of the course, students will be expected to do all the assignments to provide them with the skills needed to successfully navigate this course and provide helpful insights to their fellow students.
Here's what writers will be doing over these 12 weeks:
Meeting weekly on Zoom, starting Monday September 6 (time to be determined). The lectures and discussion will be recorded and uploaded to the week's modules, so it isn't required to attend these live.
Laying out your ten key scenes in a chart, along with your five turning points, to prepare to start writing your scenes
Getting acquainted with your critique group and setting up a day/time to meet weekly to discuss your scenes and the week's focus
Sticking to a tight, intense schedule of writing and submitting one scene a week and critiquing two writers' scenes a week
Reading sample scenes and scene summaries of current best sellers to learn technique and nuances applicable to the specific scenes you'll be writing and critiquing
Watching specific video modules in the online course The 10 Key Scenes That Frame Up Your Novel (enrollment in that course is included in the price of this course)
You can take a look at the specific weekly schedule by scrolling down the course page and clicking on Preview for the syllabus.
Here's how you know if you are ready to take this 12-week course on the 10 Key Scenes:
 You've written at least one draft of a novel.
You've already worked out the idea for your current novel and will be able to lay out your 10 Key Scene ideas the very first week (some of your ideas may change going forward, but that's okay),
You're willing to write rough-draft scenes out of order (because you will be doing that!) and revise.
You're committed to stick with the course the full 12 weeks and commit to submitting one scene a week and critiquing two others.
You're eager to learn, improve, and encourage other writers as you nail your 10 Key Scenes.
Ready to get that novel underway? Then enroll in the course, which starts September 6th! You can prepare by working on your story idea and playing around with an outline.
If you aren't sure you'll be ready by the first week, consider hiring me to help you prepare. You can book a phone consultation to go over your concept and overall plot to ensure you have a great premise, compelling characters, and plot elements that will make it a book worth writing.
Or you can have me critique your notes and scene ideas (or even a rough outline) to check to see if the ten scenes you write will be perfect for your story.
What you learn in this course will help you write a terrific novel every time! If you're serious about becoming a successful novelist and you want to write your best book, then this course is for you!