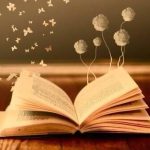 Sadly, I'm bringing this look at first pages to an end—at least for now. It's been an intriguing journey looking into these twenty-six first pages of best sellers. Along with many readers of this blog, I was also surprised to see quite a few of the traditional "rules" of good scene structure broken—especially by highly successful authors.
Here are some of the observations I made, shared by numerous commenters. And I'll reiterate a few salient points that I feel bear repeating about strong openings.
What's a Super Author Required to Do?
First off—just because a super-author like Stephen King or John Grisham can get away with writing a boring first page featuring a blah character, that doesn't mean other authors should copy them.
Whether such authors don't bother or care to work harder to craft a great opening, or they're way too busy signing books for adoring fans around the world, or they're under too much deadline pressure, there's no way to really know. Continue Reading…