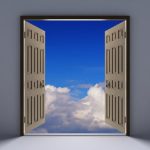 I hope you know why it's so important to craft a terrific first page. Surely if your first page is awful, it's likely your reader won't read further. And that's a bad thing.
When we realize that literary agents often won't read beyond the first paragraph if it doesn't spark interest, it puts a lot of pressure on us writers to come up with a stellar first page.
But it doesn't and can't stop there. A great first page is not going to make up for the next three hundred blah pages.
While there is a ton to learn about scene and novel structure (and my blog contains something like a million words of instruction on those topics, so dig in!), there are some key lessons to learn about fiction writing from focusing on the first page.
Why? Because the elements on a first page should (and usually do) reflect the quality of writing in the rest of a novel. In other words, you can't just work hard to make that first page sing and then ignore the rest of your manuscript.  Continue Reading…