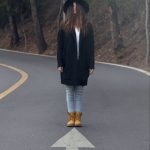 UPCOMING: I'm doing a second workshop on crafting a terrific premise on February 21, 2-4 p.m. Pacific Time (it will be recorded, so you can watch it later if you can't attend). Veteran literary agent Steve Laube will listen to your pitches and give some feedback and advice. Space is limited, so be sure to enroll ASAP. And bring your premise statement to share, and get tips on how to improve it! 
Your premise and your protagonist go hand in hand. We've been looking at premise lately, and if you've been reading these posts (and if you attended last month's premise Zoom session), you know how crucial it is to have a unique, strong premise.
A premise is not just a situation; it's about how your protagonist is going to deal with it.
I can be in a bad situation, but I may do nothing about it. I'd be a very boring protagonist. Your protagonist shouldn't be passive, reactive. She needs to be assertive and proactive. She might not be that way at the start of your story, but the inciting incident that occurs early on should spark a need and/or desire to do something about that situation.
Your protagonist needs to be just the right person to deal with the situation at hand. But so must all your other characters.
Your genre may inform some of the requisite characteristics of your cast of characters, but even within the bounds of genre you can still develop fresh, unique characters. Your readers deserve those elements of originality, so spend time on your characters and resist the default mode (stereotypes). And really, what's more important is your premise. Continue Reading…