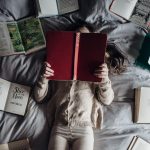 I wrote this post many years ago, but I continue to see a lot of problems with manuscripts that appear to be targeting an age-specific audience but that does not conform to those readers' expectations. Are you aware of the ways to determine your target reader's age group and what you need to include or exclude in your story to ensure you are on point? Read on.
You're writing an intense novel about vampires. You're exploring deep themes of family loyalty and courage. You believe adult readers will love this high-action somewhat violent novel.
But your protagonist is an eight-year-old boy who is struggling to deal with his new life in this not-so-brave new world.
This is a big problem.
And it's similar to what I see week after week as I critique novels by aspiring writers.
I get that you have a killer idea and you've worked hard to come up with a great, compelling plot with lots of action and twists and complications. But before you began, did you even consider who your target audience might be? Continue Reading…