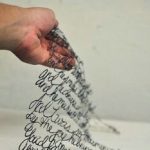 Today's guest post is by Jordan Conrad.
The purpose of writing is to communicate information. This is true for writing of all types—for fiction and nonfiction, for creative and technical, for business and legal.
A work of fiction communicates information by telling a story, while an email to an employee communicates information in a much more direct way.
In either case, the author accomplishes the goal of information sharing by using descriptive language to convey detail.
Here is a passage that isn't very descriptive:
Beth first met her spouse in California.
The sentence is fine grammatically, but it isn't very interesting. What were they doing in California? How did they meet? Did they fall in love head over heels, or did their relationship grow over time as they got to know one another? Continue Reading…