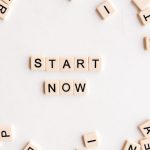 If you're a writer, at some point you've daydreamed about success and what that would look like.
Your book topping at #1 on the best-seller lists.
Your name popping up on blog posts and news articles, along with praise for your masterpiece.
Fans sending you emails and posting reviews daily, gushing with enthusiasm over your book and expressing eagerness for your next release.
Oh, the fame and fortune and glamor that await …
But … you know that for these dreams to become reality you have to do more than write a terrific book. You have to create a brand.
A what? you ask.
Maybe you've heard the term "platform," but you haven't considered developing one for yourself. You may believe that "platform" and "brand" are for nonfiction writers, and you write fiction.
But all writers have to establish themselves in the marketplace to stand out in a unique way. And potential readers, coming across your website or your book on Amazon, are going to get a quick impression about you, what you write, and what your new release is about.
And this is where brand comes in. Continue Reading…