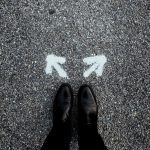 Today's guest post is by a young author who requested her name be withheld.
Like it or not, the publishing world has done a great deal of changing over the last few decades.
Not so long ago, to become a published author you'd have to snail-mail your beautiful novel to a literary agency or a publisher, then wait months and months for one of three results: an acceptance (yay!), a rejection (more common), or a no-reply (very common). This, of course, is after you've completed the painstaking process of actually writing the book in the first place.
The advent of email has made the above process slightly quicker and less maddening, but, to borrow from Suzanne Collins, the odds have become and less and less in your favor as a result. The ease of emailed submissions seems to have brought authors out of the woodwork. Suddenly, everybody and their mother is "writing the next best seller—you should read it when it's published!"
WHEN, not IF. Wishful thinking: authors thrive on it. Continue Reading…