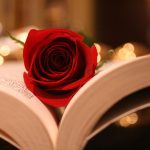 Imagine this future. You've ordered your double latte, and while you're waiting for the barista to make your drink, you decide to buy a novel to read, since you have some time to kill this morning. You walk over to the simple, unassuming machine stationed in the corner of the coffee house and scroll through the titles, picking a novel you've been wanting to read (or maybe a classic you know is hard to find). You swipe your credit card and select one copy, and voila! Within minutes, and for about one cent a page, a book is printed–industry quality and with a beautiful four-color cover–which pops out into the tray for you to grab and dig into. By the time your name is called at the counter to fetch your drink, you have book in hand. Crazy concept? Well, that future is already here.
Welcome to the Espresso Book Machine manufactured and sold by On Demand Books. And before you think this is a joke or something silly, here is a list of some of the places that have one:
The Library of Alexandria
The Harvard Book Store
Books Sanseido (Tokyo)
Blackwell's (Oxford)
McNally Jackson (New York)
The Brooklyn Public Library
Taking this a little more seriously? Think about it. If you don't want to read on your e-reading device but you still want the fast deliverability with a print book, this is an ideal solution. So many are turning to reading eBooks because of their quick accessibility and convenience. But if your local coffee shop or library had the espresso book machine, and within minutes you could print out any book at all, would you use it?
Drawing Customers by the Droves
According to the March 24 blog post at Bookselling This Week  In January, McNally Jackson, in New York City, added an Espresso Book Machine, whose print-on-demand option increased the store's inventory by more than four million titles. In addition, it gives community members the opportunity to publish their own books at an affordable price. Owner Sarah McNally had nothing but positive things to say about the store's newest feature. Word of mouth has been bringing customers in by the droves (is it the novelty or will this method of publishing become common everywhere–like vending machines?), and customers seem to be more interested in publishing their own books rather than printing from the store's inventory, which, according to McNally, is indicative of an industry shift.
"People are really interested in self-publishing," she said. "I've heard that this is what has been happening in other stores, and now I've seen it here, and it surprised me. I think that's where the industry is going." As the community becomes more familiar with the POD process, McNally believes demand will grow. The introduction of the machine led to some additional changes at McNally Jackson. "It requires a lot of staffing," said McNally, adding that the store was understaffed at the time of the machine's arrival. However, a full-time position has since been created for staff member Dustin Kurtz, who has been unofficially titled "Self Publishing Coordinator." The store is getting ready to hire a second "book machine person" within the month.
Although there are many self-publishing avenues available online, McNally said, customers want to come to the bookstore to publish their book. "They want to be able to talk to a person about how to do it." Thankfully, Kurtz is also a talented graphic designer, she said, so he is happy to assist customers with design. "He does it all," McNally added. And if he can't do it, the bookstore has someone else on staff that can, including several copyeditors.
So Many Benefits
According to LIS (library information services) Current Trends and Issues, "Being able to print in any language is a huge benefit to libraries or institutions that serve diverse, non-English speaking populations. Another perk associated with EBMs is the ability to self-publish. Anyone can publish their work quickly and cost effectively with these machines. While EBM benefits are many, there are also a few issues, cost being one. Several EBMs have been implemented in independent bookstores and academic libraries where funds may be less of an issue, but what about public libraries and other institutions with limited funding? In the case of Brooklyn Public Library, 'the library and On Demand struck a deal in which the firm would install and operate the EBM at no cost to BPL, and charge patrons for printing out a book' (Goldberg, 2012). So it seems there may in fact be hope for the budget conscious library."
Clive Thompson on the Wired blog makes this observation: "Print-on-demand books can also become plastic—altered on the fly to suit each reader. For his self-published motivational book, Bobby Bakshi, a former Microsoft employee who
now does corporate consulting, writes a different intro for each client. Over at the University of Alberta, the bookstore hosted a talk by former Canadian prime minister Kim Campbell. Her book was out of print, so the store used its Espresso machine to run off fresh copies—with a new cover and two new chapters that Campbell wrote for the event. 'We can take almost any whimsy and turn it into a book,' says Vladimir Verano, who runs the Espresso machine at Third Place Books in Lake Forest Park, Washington. Whimsy, sure, but it's also becoming an enormous market with an intergalactically long tail. Consider: In traditional print publishing, the number of new titles increased by 5 percent from 2009 to 2010, rising to 316,000. In contrast, print-on-demand and self-publishing boomed by 169 percent—hitting a stunning 2.8 million unique titles."
Quick and Convenient Is What Everyone Wants
So, what say you? Any thoughts? I, for one (who has always dreamed of opening my own coffee house/bookstore/reading salon) would love to have this machine. I think the espresso book machine, and no doubt others that will crop up like it, may just keep the print book alive. There will always be those who want to read a real book and hold it in their hands. And now that any book can be yours in minutes–in the time it takes to log on to Amazon, do a search, download the purchase to your Kindle, and turn on your Kindle and start reading, you can sit on a cozy couch with your print copy and enjoy the read–all fast, cheap, and convenient.
Watch the promo video from On Demand Books to see a book being made. It's mind-blowing!