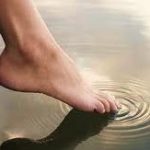 Today's guest blog post is by Brian Berni.
Around this time of year is when we writers are most excited about and motivated to go after our writing goals. It's a New Year, a "clean slate" from the previous year, and that gives us an opportunity to do things differently.
If you've been procrastinating about your writing goals, or if you aren't being consistent with your writing projects, I'm going to challenge you to really think about whether these are things you want to continue working on this year.
An easy trap that writers fall into is writing something just because other writers are doing it or defaulting to writing a novel because "that's what writers do."
I say you should write whatever you're actually motivated to write. It will be different for everyone—what motivates one writer would cause another writer to procrastinate.
But if you are going to ditch your previous writing goal or project (or one you are just getting started writing), you may be wondering, "What do I write now?" Continue Reading…