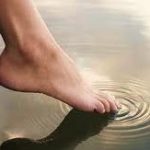 Today's guest blog post is by Brian Berni.
Around this time of year is when we writers are most excited about and motivated to go after our writing goals. It's a New Year, a "clean slate" from the previous year, and that gives us an opportunity to do things differently.
If you've been procrastinating about your writing goals, or if you aren't being consistent with your writing projects, I'm going to challenge you to really think about whether these are things you want to continue working on this year.
An easy trap that writers fall into is writing something just because other writers are doing it or defaulting to writing a novel because "that's what writers do."
I say you should write whatever you're actually motivated to write. It will be different for everyone—what motivates one writer would cause another writer to procrastinate.
But if you are going to ditch your previous writing goal or project (or one you are just getting started writing), you may be wondering, "What do I write now?"
Here are five options, besides writing a novel, to get you going:
A Short Story
If you're not ready to take on a longer work of fiction like a novel, a short story might be a good choice for you. A short story, according to Writer's Digest, only requires you to write a minimum of 1,500 to upwards of 30,000 words, which is much shorter than a novel.
Short stories are also a great way to practice concise storytelling.
Here are some resources to help you write a short story:
A Screenplay
If you love writing fictional stories but loathe the novel word count requirement (55,000+ words)—or you just tend to be an underwriter—a screenplay could be a good fit for you.
With a screenplay, you'll use your same storytelling skills, except you will simply write the story in a more structured format with dialogue as the main focus.
Here are some resources to check out:
A Memoir
If nonfiction is more your thing, a memoir could be your next writing project. A memoir is an opportunity to write about what you know and draw on your life for inspiration.
A common mistake writers make with memoir is thinking that it's a story about their life. That is not the definition of a memoir.
Memoirist and Teacher Marion Roach Smith defines memoir as "something you know after something you've been through." With a memoir, you have a message or a lesson you learned because of something you experienced in your life, and then you use specific moments from your life to illustrate that for a reader.
With that definition, it makes memoir feel a lot less intimidating and more doable for any writer with an interesting life lesson to share.
Here are some resources to help you write memoir:
A Blog
 If you're just getting started or like to mix things up a lot, writing a blog could be perfect for you. With a blog, you have the freedom to write about whatever you want.
One of the easiest ways to create a blog is to choose a topic you know a lot about and start writing about it. You can also use your blog to write about a journey you're undertaking, such as weight loss or writing your first novel.
Here are some resources to help you start your blog:
Writing Prompts and Writing Exercises
If the idea of taking on a writing project feels overwhelming to you, a simple place to start is with writing prompts. These are exercises that inspire you to write, and they're a fun way to be creative and get words on the page.
Very often the results of a simple writing prompt can be enough to inspire you to start a bigger project. Either way you'll practice writing and enjoy yourself in the process.
Here are some writing prompts to start with:
There are obviously a lot of different options out there, but these are some of the most popular things writers write aside from novels.
What If You're Not Sure What You Want to Write?
After reading through the options above, if you're still not sure which one to choose, there's a series of questions you can use. You can ask yourself these questions anytime you're trying to decide on a writing project.
Try to answer them honestly so that you end up with a project you actually want to spend time working on (instead of procrastinating):
Do I want to write fiction or nonfiction?
Do I want a longer project? Or do I prefer something I can finish quicker?
If I could take on any writing project right now, the thing I'm most inspired to write is ____ .
Sometimes writers are afraid to choose a focus because they worry if they end up not liking it, then they're stuck. Not true.
You're allowed to test things out. Maybe you'll like it; maybe you won't. You'll never know unless you give it a try, though.
If you're still unsure, I recommend taking on a shorter project, like a short story or a blog post. Writing something that won't take months (or years) of your life to finish is an easy way to see if you enjoy it or not.
Whatever you do, don't fall into the trap of thinking you have to write a novel just because you're a writer. You don't.
Now, go out there, get inspired, and find your perfect writing project.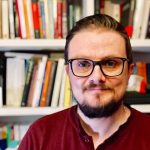 Brian Berni is a bestselling author under multiple pen names. He blogs for writers and self-publishers at AuthorsTech and is the cofounder of BookAds, an agency that helps authors advertise their books through AMS and BookBub Ads.