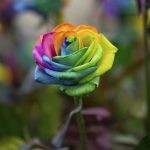 I'm excited to start in on a new series with you on Live Write Thrive. In the past I've shared numerous first pages and given my thoughts on the strengths and weaknesses of those openings (if you haven't read those, do a search for "Best-Seller First Pages," and they'll pop up in the results).
I'm always on the lookout for terrific writing in the novels I read, and often while I'm engrossed in a book, I'll think, "Man, I should share this passage with my blog followers. This is a great example of . . . (dialogue, narrative, description, prose, etc.)."
I don't often come across great writing. Sad but true. Sometimes when we read, we're not looking to have our socks blown off by the word-crafting brilliance of an author. Sometimes we read for the ride. I've loved a lot of thrillers that are very well constructed and entertaining. You might even say they are masterful in their own right, as the author nails the genre perfectly for the intended audience. But they're not an example of brilliant writing (in my opinion). Good, even great, writing. But brilliance is something "other."
What I want to share over the next weeks (maybe until the end of the year) is what I call masterful writing. Beautiful, evocative, brilliant writing, showcasing the artistry and talent of a writer.
Here's what I believe: way too many writers (and aspiring writers) don't work hard at their craft. They don't try all that hard to be brilliant. And why should they? Maybe they just want to make a living writing books and have it down to a science or formula. Continue Reading…