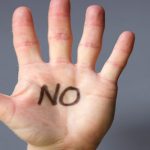 Today's guest post is by Bushra Rahmani.
I kid you not: In late 2016, I sent query letters to twenty-seven literary agents; 84% of them never replied, and the remaining 16% said they were not interested.
Here's what I had done:
I collected the emails addresses of literary agents near me and added their names in a spreadsheet.
Next, I copied a cover letter template from the web, pasted it in the email body, and attached my sample chapters.
Then, I pasted the email addresses from the spreadsheet into the cc column, added my signature, and hit the send button.
The whole process barely took thirty minutes. But the outcome of this blazing-fast submission method? Rejections. The image below should tell you more: Continue Reading…