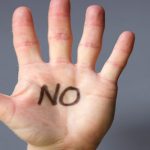 Today's guest post is by Bushra Rahmani.
I kid you not: In late 2016, I sent query letters to twenty-seven literary agents; 84% of them never replied, and the remaining 16% said they were not interested.
Here's what I had done:
I collected the emails addresses of literary agents near me and added their names in a spreadsheet.
Next, I copied a cover letter template from the web, pasted it in the email body, and attached my sample chapters.
Then, I pasted the email addresses from the spreadsheet into the cc column, added my signature, and hit the send button.
The whole process barely took thirty minutes. But the outcome of this blazing-fast submission method? Rejections. The image below should tell you more:
The truth is, this shotgun approach and low-effort tactic never works. I mean, what did I think when I sent these emails? Most of the agents didn't even reply.
Four years later, I've learned my lessons. I finally got my novel published, and now my author friends have been asking me all sorts of questions:
Why do literary agents reject a manuscript? How can I make my pitch different? How can I find out what agents need from authors?
To learn the answers to these questions and help you with the submission process, I reached out to literary agencies and requested them to answer the most critical question of all:
"What are the top 3 red flags that alert you a manuscript is not worth your time?" 
Would you like to know what these experts have to say? If your answer is yes, then put your learning cap on and hop right in!
Meet the Experts:
Peter Rubie: Peter is the CEO or FinePrintLiterary Management, a New York City literary agency. He is an author, and late at night (mostly) when he's not reading submissions, he can be found in New York jazz clubs playing jazz guitar.
Matt Belford: Matt, after receiving his MFA in creative writing from Emerson College, decided to apply his talents in representing authors as opposed to writing his own works. He represents The Tobias Agency.
Heather Adams: Heather has experiences as a commissioning editor, author, coach, and businesswoman. She has a thirty-year connection with the UK, Indian, and the North American publishing industry.
Sherna Khambatta: Sherna handles both fiction and nonfiction and acts as an Indian representative of UK-based Wade & Doherty Literary Agency
Ludo Cinelli: Ludo joined Eve White Literary Agency in 2017 after various internships in the publishing industry. He has an MA in creative writing from Royal Holloway, University of London.
Error #1: Not Doing the Homework
Your first conversation with a literary agent is essential, and the chances for error are apparent. But the silliest mistake indie authors make in their query letters is not taking time to research the agent—the genre they represent, their past clients, and their submission guidelines (more on this later).
Let's hear what Matt Belford has to say:
"I think the first red flag for me is when queries come in for the wrong genre. I know that authors have a tough time doing all of the legwork finding agents who fit their work's genre and who are still open to unsolicited queries. The flip side, however, is that agents receive dozens of queries every day. If what's being sent to us doesn't match, then it's a quick pass." 
Error #2: Glaring Grammatical & Spelling Errors
These days we've become too reliant on the auto-correct and spell-check; we don't even feel the need to proofread. And that's why it's easy to overlook the silly mistakes and derail the letter.
Let's hear the experts:
"Spelling mistakes or grammatical mistakes suggests you don't care about the manuscript." —Heather Adams
"The manuscript is not worth our attention if there are glaring grammatical errors and spelling mistakes and the language doesn't work." —Sherna Khambatta
Error #3: Generic Emails (Mass Mailing)
Thanks to Google, there's little excuse for not personalizing cover letters. And authors think they're the only one using these templates. Writing a cover letter is a time-consuming process, but this doesn't give authors a license to use a copied template for the main sections.
Agents' top pet peeves include generic emails:
"Receiving generic emails that have been used for a mass mailing without any pretense of personalization or even ensuring the email is all the same color rather than copied and pasted from somewhere else." —Heather Adams
"If the submission is addressed to someone else. Forwarding messages that have been sent to other agents or sending everyone the same message cc'd is plain bad etiquette." —Sherna Khambatta
Error #4: Beating around the Bush
 Literary agents like to get a very clear sense of the work they'll be representing. Don't beat around the bush; cut to the chase. If your letter is composed of irrelevant, convoluted sentences and too many ideas, it will only create confusion.
Here's what Matt Belford shared:
"If you've gotten past that initial hurdle (which shouldn't be that big of a leap!), then the next thing I see pretty often is authors who aren't sure of their writing. Authors, please don't forget that your query letter is your first introduction. If you spend paragraphs hemming and hawing and don't let me know what your story is, then the implication to me is that this is your writing style. If I have in my mind that you aren't comfortable in your writing, then I'm going to apply that assumption to your manuscript, too. So, when I get to your sample pages, I'm going to be that much more critical." 
Error #5: First Chapter without a Hook
 This is pretty self-explanatory. No matter what you think or read around the web, an exciting opening trumps everything.
Let's hear the experts:
"Another very common error is that authors send their first chapters that don't have enough of a hook. When you're writing a manuscript, the first draft probably has a lot of time devoted to you (the author) learning who these characters are, what their motivations are, and how they interact with their world. All of that is critical information but likely a boring read. I don't want to read a chapter about Mike sitting at a tavern with his best friend John, where they talk about how the local farmstead is having a rough winter. That doesn't do anything to captivate me as a reader. Your chapters articulating who your characters are can be important and useful, but they don't need to be where your story opens." —Matt Belford
"The Hook should be a one- or two-sentence in-a-nutshell description of the book that nails it. It helps the editor sell the book to colleagues in thirty seconds or less." —Peter Rubie
"Our top pet peeves when reading submissions include cliché in a novel opening, like a character waking up or descriptions of the weather." —Ludo Cinelli
Error #6: A proposal without Market Analysis
 A market analysis helps reveal to an agent that there is a potential market from your book. It describes the audience and helps the agent think through 'how they can sell the title.' And yet many debut authors fail to value-adding a marker analysis in their book proposal.
Here's an excerpt from Peter Rubie's How to tell a Story:
"You need to explain who the audience is for your book. That is, who's going to go into a store and plunk down $7 for a paperback (or $14 for a trade paperback, or $25 for a hardcover) version of your book. What evidence can you offer that your assessment is accurate? Use facts and figures you have researched here. Give us statistics about groups who may be interested in buying copies of the book. It won't help to be sloppy or too general in your assessment. If you have experience or knowledge in selling, marketing, or promoting, mention that here. What can you do to translate your experiences into book sales?"
Error #7: Not Following an Agent's Submission Guidelines
 This is so basic and yet authors miss out on following the submission guidelines. Probably because they're sending mass emails to everyone on the list. Even though I did the same thing, I can't emphasize enough: Generalities sink the cover letters.
Ludo Cinelli says regarding this:
"Not following our submission guidelines isn't always a deal breaker, but following them is a sign of professionalism in a writer's work."
Error #8: A Hard Sell in the Query Letter
 There's a difference between selling and hard selling. Convincing an agent why your manuscript is unique and has potential will make your chances of landing a deal greater. But telling them your book is a "best seller in the making" is merely arrogant.
"A hard sell in a query letter never works. We don't like being told what we're going to enjoy." —Ludo Cinelli
Error #9: Taking Setbacks Too Personally
Some agents don't have time to go through all submissions. Some value the author's fame (big following or a proven marketing potential) more than the book. Some are looking for something specific.
"It's not necessarily about you or your book—agencies say no for lots of reasons, including the agent is too busy, not enough time, too many clients, having similar clients. None of these reflects on you—it's just life. So don't take rejection personally and keep trying." —Heather Adams
Literary agents get hundreds of submissions a month. What are the odds they'll pick yours?
I'll conclude with two paragraphs from Peter Rubie's book mentioned earlier:
"Your proposal should be tightly written, with style and verve. It should offer just enough information in an accessible and hopefully entertaining manner to convince an editor you know your subject and can write well about it. It should also be well organized in a logical progression of ideas and facts, and, ideally, reflect the tone and style of the final book.
The underlying philosophy behind writing a book proposal is to describe to the editor the book you want to write and provide the editor with sufficient facts and figures that will give her enough ammunition at an editorial board meeting to convince colleagues in both editorials, and sales and marketing, that this proposed book is not only a quality piece of work but it will also make money for the publishing company."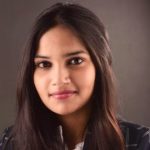 Bushra Rahmani, editor-in-chief of OakWords, is a novelist, seasoned copywriter, and content strategist. Her passion for writing is to inspire other writers to not just "hang in there" but to thrive. Check out her latest release, The Chapter Black, and visit Bushra on Instagram.