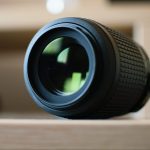 Cinematic technique is rarely, if ever, discussed or taught at writing workshops or by writing instructors, and that's a problem. Readers in today's world want to see action play out on the page, moment by moment. We've all heard about "show, don't tell," but few writers are taught just how to do that. It's cinematic technique that we all can learn from filmmakers and directors.
A few well-known teachers on occasion make mention of the need to show scenes in real time or have characters acting in the present moment, but I've yet to come across any who delve into the nuts and bolts of filming a story in segments using camera shots to achieve specific results. That's why I wrote my craft book Shoot Your Novel.
I grew up in Hollywood, with a screenwriter parent. I spent hours on sets watching directors give instruction to crew and actors. I snuck into stages to watch the filming of shows like M.A.S.H. and Battlestar Gallactica. Hey, I remember as a child playing with the fake rocks on the set for the original Lost in Space and eating in the commisary next to Batman and Robin wearing their full costumes (guess it was too much trouble to change outfits just to grab lunch.
I used to sit on Peggy Lipton's chair, wearing my dark sunglasses, while the adoring crowds (of The Mod Squad) had to remain behind the barricades and watch the filming from a "safe" distance. I felt very priviledged.
All this to say: I read a lot of scripts growing up and watched a lot of filming on various sets at numerous movie studios and on location. I learned a lot about "shooting" a story and have always applied the technique naturally to my fiction writing.