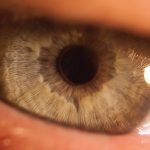 For this week's Throwback Thursday, we're looking at excerpts from past posts on Live Write Thrive that tie in with our exploration on scene structure.
From Close Up and Personal—One Stationary Camera Shot:
There are plenty of shots that specify a particular distance the camera should be positioned from the action, but I like to break them up into three basic distances, and these are covered by the following camera shots: The Close-Up (CU or Close Shot, sometimes called a 2-Shot for two people in the shot), Medium Shot (MS, or Full Shot), and Long Shot (LS). These are the staple shots.
You may also find Extreme Wide Shot, Very Wide Shot, Over-the-Shoulder Shot, etc. It may be superfluous to say that you want to use a Close Shot when you want to get in close and see things you can't see from far away. Same goes for the Long Shot in aiming to show a wider scope of what's happening in your scene. Sometimes you want to "see" something far off and not see the details. This is a choice. Continue Reading…