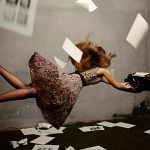 Do you write nonfiction? Or want to? How about a conference you can attend in your PJs and slippers while sitting on your couch?
I love writing nonfiction. If you're a novelist, you might want to branch out. There are so many terrific writing opportunities for nonfiction material, and it may behoove you to do some article and NF book writing while you are waiting for that novel to sell (or to take a break from the fiction grind).
A lot of these talks and workshops apply to both fiction and nonfiction writing!
The 8th annual Nonfiction Writers Conference returns May 2-4, 2018. This event is completely virtual; attendees participate via phone or Skype. Continue Reading…