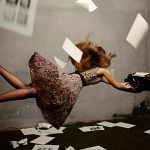 Do you write nonfiction? Or want to? How about a conference you can attend in your PJs and slippers while sitting on your couch?
I love writing nonfiction. If you're a novelist, you might want to branch out. There are so many terrific writing opportunities for nonfiction material, and it may behoove you to do some article and NF book writing while you are waiting for that novel to sell (or to take a break from the fiction grind).
A lot of these talks and workshops apply to both fiction and nonfiction writing!
The 8th annual Nonfiction Writers Conference returns May 2-4, 2018. This event is completely virtual; attendees participate via phone or Skype.
Speakers for NFWC 2018 include:
Gretchen Rubin – Happiness, Habits and Productivity for Authors
Gordon Warnock – Hybrid Publishing and the Pros and Cons of Traditional Publishing
Melinda Emerson – Social Media Trends and Strategies
Melinda Copp – Writing Strategies to Get Your Next Book Done
Tai Goodwin – Build a Business Around Your Book
Mike Loomis – Establish Your Author Brand Strategy
Angela Bole – All About Book Distribution for Self-Published Authors
Teresa de Grosbois – Make Your Book a Bestseller
Sandra Beckwith – Writing Articles and Blogs to Promote Your Book
Lois Creamer – Get Paid to Speak and Sell Books
Tina Dietz – Marketing with Podcasts and Audio Books
Andy Crestodina – Author Websites, Blogs and Traffic Generation
Paulette Ensign – Convert Your Content into Cash
Tina Dietz – Marketing with Podcasts and Audio Books
Stephanie Chandler – Book Marketing Game-Changers
The Nonfiction Writers Conference is brought to you by the Nonfiction Authors Association, an educational community for experienced and aspiring writers. If you're ready to accelerate your author career, pull up a seat on your couch and join us for this powerful event!
Save 33% off event registration with this discount code: PARTNER33
Learn book promotion strategies from top speakers at the Nonfiction Writers Conference. A terrific way to advance your writing career!
Testimonials
"NFWC is the best investment I make each year in my nonfiction author career.The caliber and accessibility of the presenters is unusually high, the topics well chosen and diverse, and I can honestly say that at least half of the presentations would have been worth the cost of the whole conference alone."
– Mary Shafer, Devastation on the Delaware, 55Flood.com
"Where else can you gain so much valuable information in so little time? I've attended Non-Fiction Writers Conference three years running and it has been well worth my time every year."
– Karyn J. Taylor, Editor: TWO STEPS FROM GLORY: A World War II Liaison Pilot Confronts Jim Crow and the Enemy in the South Pacific by Maj. Welton I. Taylor, Ph.D.
"The NonFiction Writers E-Conference is a wonderful event! I've attended many in-person writers conferences over the years at considerable expense. It was great to be able to be at home in my office and just participate in the sessions that most interested me — at a very reasonable cost!"
– Doreen Pendgracs, Author of "Chocolatour: A Quest for the World's Best Chocolate," http://chocolatour.net
"This conference was GREAT! You provided tremendous value at an affordable cost. I couldn't be more delighted. This was the information I needed, at this exact time in order to take my book to the next level. I've attended about a half-dozen $550 writing conferences in person–fortunately very close to my home so I could commute and save hotel costs. Hands down, yours was the best! Thank you."
– Rob Oberto
"Thanks to the quality and variety of speakers, this is one of the most valuable conferences I've attended—online or off."
—Candace Johnson, freelance editor, http://changeitupediting.com
"The NFWC always delivers—tools, resources, and inspiration! It's an incredible value. After the three-day conference, I feel energized and confident."
– Laura Hedgecock, author of "Memories of Me: A Complete Guide to Telling and Sharing the Stories of Your Life"