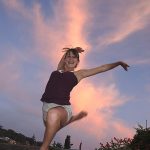 I've been featuring guest bloggers who've had some success with self-publishing, in print and with ebooks. Some have been traditionally published and others have ventured out as indie authors. By having many authors writing in various genres around the world speak about the publishing experience and sharing helpful tips, hopefully their insights and suggestions will smooth out your road to success.
Today's guest post is by author Dan Holloway from the UK:
I took the decision to self-publish at the start of 2009, when I started the Year Zero Writers collective with a group of other writers of literary and experimental fiction looking for the freedom to write the kind of books they wanted. In the three years since then self-publishing has changed in quantum measures, and my own writing has moved beyond literary fiction, spanning genres from thrillers to lyric poet while the format in which I self-published has encompassed ebooks, paperbacks, and specially produced editions.
It's been a ride by turn exhilarating and infuriating, but one thing has never changed–the progress that can be made by knowing what it is you want to achieve and politely, but with a sense that you belong, getting on with it. It's also been the one thing that seems to characterize everyone else who's made strides on their journey–they have (to paraphrase a well-known sports brand) just done it. Continue Reading…