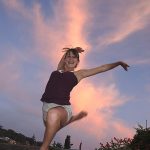 I've been featuring guest bloggers who've had some success with self-publishing, in print and with ebooks. Some have been traditionally published and others have ventured out as indie authors. By having many authors writing in various genres around the world speak about the publishing experience and sharing helpful tips, hopefully their insights and suggestions will smooth out your road to success.
Today's guest post is by author Dan Holloway from the UK:
I took the decision to self-publish at the start of 2009, when I started the Year Zero Writers collective with a group of other writers of literary and experimental fiction looking for the freedom to write the kind of books they wanted. In the three years since then self-publishing has changed in quantum measures, and my own writing has moved beyond literary fiction, spanning genres from thrillers to lyric poet while the format in which I self-published has encompassed ebooks, paperbacks, and specially produced editions.
It's been a ride by turn exhilarating and infuriating, but one thing has never changed–the progress that can be made by knowing what it is you want to achieve and politely, but with a sense that you belong, getting on with it. It's also been the one thing that seems to characterize everyone else who's made strides on their journey–they have (to paraphrase a well-known sports brand) just done it.
I'm hardly a bestselling gazillionaire, but as someone who mainly writes and performs poetry and experimental fiction, that was never going to be the case.
On the other hand, I've found doors have been opened to me as a self-publisher that I would never have dreamed would open. And by and large, the reason for this has been fairly straightforward–I've put my hand up in the right places and got on and done things. And you'd be surprised just how far that simple philosophy can go.
My Milestones
Let me share a few of the milestones from those three-and-a bit years. I am very lucky in many respects and that must never be underestimated.
One of those respects is living near Oxford, which has an incredibly rich literary scene. It is also home to one of the UK's leading literary festivals. At the end of 2009 I was just beginning to find my feet as a writer. My first novel, Songs from the Other Side of the Wall, had been downloaded several thousand times and spent several months in the Smashwords bestsellers chart as well as winning a few accolades.
I'd written my second novel, The Man Who Painted Agnieszka's Shoes, live and interactively on Facebook, for which social media bible Mashable had listed me in their top 100 writers on Twitter. And Year Zero Writers was making a name for itself–Jane Friedman had cited us as an example of good practice, and indie style bible Nylon Magazine called us cool. I'd even run a successful global online and local "real life" indie culture festival: Free-e-Day.
I was, in other words, starting to get ideas above my self-published station. Which meant I couldn't understand why the Oxford Literary Festival didn't want to know about self-publishers.
It seemed obvious what I should do about it. I went into my local independent bookstore, the Albion Beatnik, and asked if they would be prepared to let me put on an event during the festival to showcase the local literary talent that didn't get a look-in at the main festival. They said yes. People came. Several said what a jolly good idea it was, and this year we held the third Not The Oxford Literary Festival with two nights of packed houses, and around forty participants–local authors, self-publishing authors, those doing exciting things in the world of self-publishing and indie publishing.
A huge part of this success has been the generosity of authors, audience members, and the Albion Beatnik, but it's also impossible to overlook the importance of something as simple as taking that nagging idea at the back of your mind, doing something about it, and then keeping going with it.
An Example of "Just Do It"
For a brief while, I left the familiarity of literary fiction behind for the world of the genre thriller, and self-published, in February 2011, The Company of Fellows. One of the things we hear most about as self-publishers is how hard it is to get into bookstores.
Shortly after publication I had a wonderful experience that mad me wonder just how much of that barrier is urban legend. The book is a thriller set in Oxford, and when Blackwell's–Oxford's world-famous bookstore that houses the biggest book-selling room in the world–held an online competition to find readers' favorite novel set in Oxford, I thought, Why not have a go?
My book wasn't among the fifteen that voters could choose from, but fortunately there was a box for "other." I briefly posted about the competition on Facebook and Twitter and, to my surprise and delight, the book won.
I was quite expecting Blackwell's to decide some randomite from the interweb had come along and gamed them and needed to be swiftly dismissed. Instead, they sent me a lovely e-mail asking for some copies of the book. We swapped e-mails, I delivered books to the store, and had a lovely chat with the manager, who embraced the whole experience.
I ended up being invited to take part in a "new authors" panel alongside three others with regular publishing contracts, was handed use of the store to run my own spoken word event, and the store sold more than a hundred copies of my book.
Obviously I couldn't have done any of this without the book's fans on Facebook, but that's not the real message. The thing is that bookstores can be prepared to take you seriously, give you a chance, even get right behind you, if you're courteous and professional–and especially if you show a little enterprise.
 Speak Your Written Words
The final example of encouragement I want to offer comes from my spoken word performing. I would recommend anyone to read their work to a live audience. In the UK, most major towns have at least one open mic night where you can go and read or recite anything you want.
I got my first taste for the unique experience of looking an audience in the whites of their eyes and watching as I led them through the emotional wringer when I launched my book Songs from the Other Side of the Wall at a local bookstore. There really is nothing like it for a storyteller, but beyond that local store and open mic it really does feel as though the door's closed. Festivals just don't want to know you.
The best advice I ever had was from the author Nikesh Shukla. He said, "If the establishment don't want you, don't moan–start your own night." I did. I used Not the Oxford Literary Festival to premier the spoken word show The New Libertines. People came, and as a result I had something to take to other venues.
Lots of venues will let you in for free if you bring them a crowd to buy drinks. Now we've not only played to sellout crowds at the likes of Manchester's legendary Affleck's Palace but we've even won over the hearts of the literary festival at Stoke Newington, where we've sold out for the past two years. And pester power even got me a slot at global phenomenon Literary Death Match, where I won against a lineup of writers with mainstream contracts.
 Don't Be Afraid to Go Do It
I hope, even believe, my writing's good. Maybe it's even very good. That's a prerequisite. I'm sure many among you are very good. For me the key to the success I've had has been very simple–I followed Nikesh's very wise advice and went out and did it for myself. I started from nothing, decided what I wanted to do, and wasn't afraid to ask politely but firmly.
If you do that, it's amazing how many doors aren't as closed as you thought.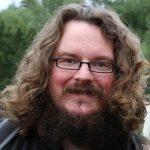 Dan Holloway writes novels and poetry. He runs the literary project Eight Cuts Gallery and is the MC of the touring spoken word show The New Libertines. He writes a column on social media for writers for the magazine Words With Jam and runs the advice blog The Cynical Self-Publisher. Dan is a member of the groups Authors Electric, The League of Extraordinary Authors, and the Alliance of Independent Authors. You can find him on Twitter, Facebook , and YouTube. Check out his website too!