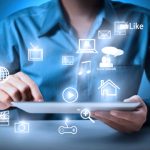 Today's guest post is by Debbie Emmitt.
When presented with a manuscript, publishers are usually thinking ahead to marketing and how likely a book is to sell copies.
As authors, we tend to think of the audience for our website and social media as being our readers (often including a healthy dose of other authors). We often put to the back of our minds other audiences, who may be fewer in number but are nonetheless important groups. These include the media, agents and, of course, publishers.
But just how important is an author's online platform for the acquisition process, and what elements do publishers look for on an author site?
To find answers, I contacted a large number of publishers with my questions, and a small number of generous souls replied. Continue Reading…