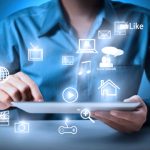 Today's guest post is by Debbie Emmitt.
When presented with a manuscript, publishers are usually thinking ahead to marketing and how likely a book is to sell copies.
As authors, we tend to think of the audience for our website and social media as being our readers (often including a healthy dose of other authors). We often put to the back of our minds other audiences, who may be fewer in number but are nonetheless important groups. These include the media, agents and, of course, publishers.
But just how important is an author's online platform for the acquisition process, and what elements do publishers look for on an author site?
To find answers, I contacted a large number of publishers with my questions, and a small number of generous souls replied.
How Important Is an Author's Online Presence?
Overall, the message came back that while not a deal breaker, a strong online presence for an author is often a factor when publishers are deciding whether to acquire a manuscript.
This does, however, depend on the publishers and the authors they are interested in. Peepal Tree Press told me, "We don't really consider [author websites]. Very, very few of our authors have sites. For us it's all about the book itself."
However, Coffee House Press said, "An author's online presence is certainly a factor in making decisions about acquisitions—one factor of many. It doesn't necessarily have to be in the form of a personal website, but if an author has a strong social media presence, we do see that as something that could aid in publicity efforts for the book."
When looking at an author website, publishers pay attention to several areas.
Author Personality and Brand
Coffee House Press looks for the author's personality shining through in features such as "the author photo, the colour palette, the language used, or something else entirely. This goes a long way toward the author's personal brand."
To illustrate this point, they highlighted Justin Phillip Reed's site. Bags of personal flavour ooze from the striking photos and the site menu language.
Make sure your site brand is in keeping with your genre, and will appeal to your target audience. If you're a children's author, will your site appeal to the age group for which you write? If you write horror novels, is this borne out in your site design in some way?
Clean Design
Your site doesn't have to be big, it can be simple, but must be easy to navigate and well-designed.
Tin House Books mentioned in particular the importance of clear menus and calls to action. "You might think that's obvious, but there are so many author sites that don't make ease and accessibility a priority."
Don't be afraid to use plenty of white/negative space, to give your site an uncluttered, contemporary feel that does justice to your content.
Greenleaf Book Group suggested a look at S. Alexander O'Keefe's site. It's wonderfully simple in look and feel, with a small number of pages, but it hits the nail on the head in terms of clean, professional design.
The website of poet Hieu Minh Nguyen, whose latest collection will be published by Coffee House Press, is another example of a design that uses plenty of white space to great effect. This approach gives full focus to the homepage photography and his works in the Poems section.
Up-to-Date Content
This is a biggie: publishers love a site that is accurate and up-to-date. They pay particular attention to the author's biography page, looking for clues that the author understands online branding, personality and the importance of accurate information.
Publishers also take note of any news and events, and social media feeds. If you can't post regularly, don't include these on your site. It's far better to have a small site with static accurate information than lots of dynamic content that is a year or more out-of-date.
Coffee House Press told me: "The site should be clean and up-to-date. Links to relevant social media platforms are helpful. Links to publications and an updated bio are also important."
If you're unpublished, and are wondering what content to put on your site, read this blog post about four engaging pages for your unpublished author site.
Reader Connection Opportunities
Publishers want to see how you engage with your primary audience—namely, your readers. Know your audience, give them what they want and they will come back time and again.
In their post, 5 Ways to Make the Most of Your Author Website, Greenleaf Book Group says, "Everything you do should be with that audience in mind. Learn as much as you can about them, and let their needs be your guiding light."
Tin House Books looks out for sites that "foreground ways that readers can connect with the author—event listings, resources for book clubs, a newsletter sign-up, contact info for an agent or publicist, a list of what the author is available for, etc."
Sabrina Wise, publicity manager at Tin House Books, directed my attention to a couple of author sites as examples of good author engagement with readers.
The first is the website of Annie Hartnett, whose debut novel Rabbit Cake came out last year (2017). "It's playful but still straightforward, highlights all the accolades for her work without feeling unwieldy, and encourages readers to engage with her and her book."
Another that springs to mind is Amy Stewart's—she has such a gift for connecting with her readers, and that really shows through on her site.
Be inventive in your offerings, and try to make them tie in with the subject matter of your books.
Dr. Fiona McCulloch, published by Greenleaf Book Group, does a great job of engaging with her readers through the use of an online quiz about her book's subject matter. It also plays the role of lead magnet for email sign-ups.
Relevant, Simple URL
Search engines pay attention to URLs, checking them against the page content and looking for keywords within them,. Your website address should ideally be your name. It could also be a key phrase relevant to your brand (this may be more relevant to nonfiction authors).
If you don't have a separate website for your book(s), it makes sense to purchase the domain name(s) anyway, and link them back to your author site.
In their post, Anatomy of an Author Website, Green Leaf Book Group advises: "Most people will use a keyword search to find your website, so keep [the domain name] short and avoid any unusual words or phrases that will be difficult to spell and/or remember."
Cohesive Online Platform
Link your whole platform. Make sure you include links on your website to all your social media haunts (Twitter, Facebook, Instagram, Pinterest, etc.), and link back to your site and other social media places from each of these.
Keep your branding consistent across your whole platform, using the same author photo, colour scheme, and any logos or idents. This will show publishers that you understand online marketing and the importance of creating your author brand.
In an article on Live, Write, Thrive about impressing publishers, best-selling author and publisher Cheryl Tardif advised: "Recognize the importance of a website, blog, and social networks, and use them frequently. Even if you're not yet published, you should have a website, a blog, and Facebook and Twitter pages dedicated to your writing. Publishers will look for these."
Accessible Purchase Links
Something else that publishers keep an eye out for is the ease with which visitors can access publications (links to purchase platforms).
Sabrina Wise from Tin House Books elaborated on this point: "Once the book is in the world: [we] always look out for thoughtful book preorder/purchase instructions. A lot of authors will link to major online retailers, but they should also be linking to Indiebound and maybe their own local indie. It makes a real difference to the bookstore and shows the author's appreciation of the larger literary ecosystem."
Strong Social Media Presence
From a publisher's point of view, an author with a strong social media presence is demonstrating that they have a solid online platform from which to market books.
Coffee House Press pointed me in the direction of poet Kelly Forsythe, "who doesn't have a personal website but has a great and steady presence on Twitter and Instagram, and that works just as well."
What's the Verdict?
There is clearly no definitive answer. Different publishers focus on different elements of author platforms, but we can form a broad conclusion.
Your online platform will be strongest if you have a belt and braces approach (i.e.: website and social media presence). However, this is unlikely to be a deal breaker if your work is exactly what publishers are looking for.
Don't put a lot of time and effort into creating a website if you already have a strong social media presence, just on the off chance that it may help your publishing chances. Save your energy until you're ready to build your site.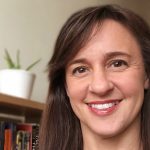 Debbie Emmitt is the founder of Helping Authors Online, a website dedicated to offering sound, practical advice to authors for their online platform. She is an avid reader and novice mystery writer, is enjoying sharing her professional web skills with the author community.
You can also sign up to her email list and receive a free guide on avoiding common mistakes on author sites.