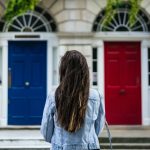 My guess is that few novel writers spend time thinking about scene choice or type and the placement of specific types of scenes in a novel. Yet, it's the key to solid story structure.
What do I mean?
Scenes are the backbone and heart of novels. There are many types of scenes and many ways to write them. Genre is the biggest concern because in order to write the perfect scenes for your story, you need to know whom you are writing to.
Too often writers sit down and pull a scene out of their heads. They don't spend much time planning the purpose of the scene. This speaks to a bigger issue: lack of overall plotting. If you don't understand novel structure and what the key turning points are, you will find it challenging to write the kinds of scenes needed.
Certain types of scenes are found in different sections of a novel. Setup scenes are focused on setting up character, conflict, stakes, and premise in the opening scenes. Scenes near the climax are about high stakes and high energy.
Middle scenes are about progress and setback, rise in action, twists and victories. Later scenes are intensified in action, emotion, stakes, consequences.
In general, scenes are either low-energy or high-energy. Too many introspective scenes showing characters sitting around thinking will bore readers. Conversely, too many back-to-back action scenes with little down time or character processing will tire readers and cause them to disengage with the characters. Continue Reading…