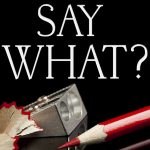 In an article about a recent mountain hike, the author said this about his return trip: "The decent was more challenging than the ascent."
A proofreading error, I'll wager. But it presents a teachable moment.
Decent (DEE-sint) means acceptable, presentable, polite, socially acceptable. It can also mean clothed.
"If everyone is decent we'll come in," the coach hollered as he charged through the locker room door.
Or it can mean good, but not necessarily excellent.
His grades were decent, but not good enough to get into an Ivy League school.