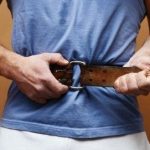 Whipping a novel into shape is a daunting task for many writers. The pain involved with trying to trim down and shape up all those scenes discourages us.
And then there's the battle with self-esteem and frustration while trying to rework those rebellious passages. Not all that unlike the effort it takes to implement a health-and-fitness regime in our lives.
But there's good news! Unlike fad diets, there are plenty of easy (painless) ways to help whip your novel in shape.
That's not to say these tips are a cure-all to major flaws in a novel. But similar to the 30-minutes-a-day-get-in-shape-fast programs, here are some simple things writers can do to tighten sentences, shed unwanted words, and tone and shape the whole "body" of work. Continue Reading…