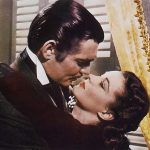 Today's guest post is by author Elaine Calloway.
Ah, the 1980s. That decade filled with leg warmers, big-hair rock bands, boom boxes (the iPod had not yet been invented), and fluorescent fashion with shoulder pads on every outfit. Fabio-looking airbrushed men were on romance novel covers, and most stories centered on the man-meets-woman-and-rescues-her theme.
But things began to change, and the romance industry was no exception.
In the years following the Equal Rights Amendment (ERA) being ratified by most states in the late '70s, entertainment mediums (including romance novels) went through a transitional period. Women no longer wanted to play the damsel in distress who waits for the magical hero to save the day. Romance novels, along with TV and film, recognized that female characters wanted to be more empowered.
These days, books feature active and independent heroines who work with the hero to solve conflicts. The woman is no longer the helpless victim but an active participant in her destiny. Continue Reading…